10 tips to get the most out of your project management system
Project management pros share their top tips for getting workers to use project management software more efficiently and effectively – from entering project updates to leveraging more advanced features.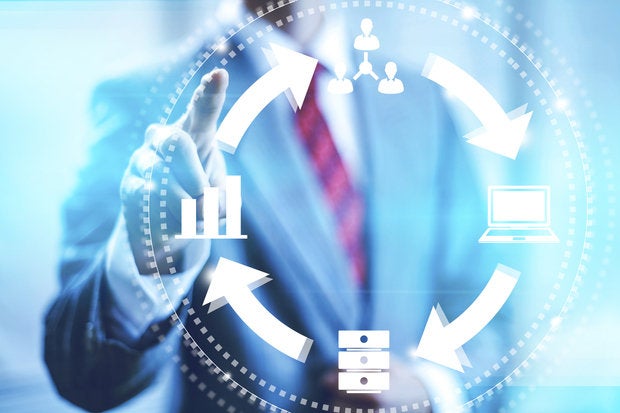 Just about everyone who manages projects will agree that having a simple way to do so is a great idea. And there are many software systems out there that promise to do just that. Yet ask organizations about project management software adoption and many will complain about workers refusing or being hesitant to use the software or certain (often crucial) features.
We asked dozens of project management professionals why project management software often fails to live up to expectations. Here are their top 10 tips for how to get the most out of your project management system -- and ensure teams are properly using it.
1. Find a project management system that's right for your organization (and budget). "There are hundreds of project management (PM) systems out there, and some of them are quite a bit more complicated than others," says Julie Titterington, project management reviewer and managing editor, Merchant Maverick, which reviews, rates and compares software. "If all you're looking for is a basic tool to manage tasks, streamline communication and share files, then steer clear from programs that offer lots of extras," she advises.
"Features like reporting and resource management may [seem] overwhelming to your team," she says. "And the more intimidated they feel, the less likely they will be to actually use the software. [So] find a [system] that meets your needs, but don't spend more than you need to on flashy and unnecessary features."
"Many companies stumble with adopting project management solutions because the software is intrinsically hard to use," says Scott Bales, director of Solutions Engineering at Replicon, a provider of timesheet management software. "Businesses should find a solution where workflow and configurability feel intuitive, and it has built-in intelligence that anticipates what you need to get your work done," he says. "The best software gives you a comprehensive set of functions that can be easily added to over time."
If you have a small or no budget, "define your goals and objectives and see if there are any free PM solutions which satisfy them," says Victoria Kartunova, marketing manager, Bitrix24, a social collaboration and communications platform. "Besides Bitrix24 there are, for instance, Trello, Asana, Freedcamp. For a thorough feature comparison, you can study this table on Wikipedia."
Whichever project management tool you decide to go with, "give your prospective system a thorough test drive to ensure that the solution is simple and requires minimal support from IT to make everyone's lives easier," says Bales.
2. Don't forget about mobility. "Choose a platform that is mobile optimized to allow your team to be more productive and efficient [wherever they are]," says Stuart Barr, COO, HighQ, an enterprise collaboration platform. "A mobile-optimized platform means employees can use their smartphones and tablets to access files and information and collaborate. They can be anywhere in the world, in any time zone and they will still be able to access the information they need," he explains. "This gives your team the flexibility to work remotely and boosts productivity by providing more opportunities to be able to get work done."