10 tech patents that should have been rejected
Patents are supposed to protect innovation, but some seem better designed to create confusion—or lawsuits.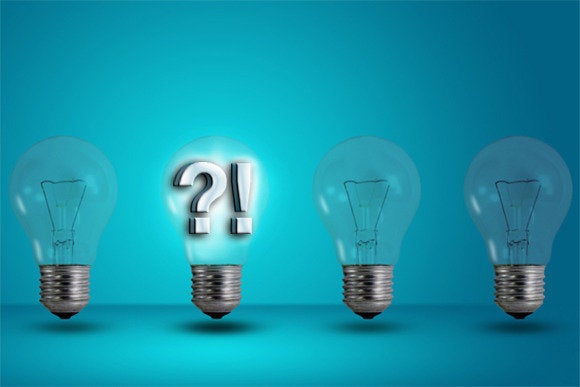 Welcome to the wacky world of tech patents--a place where you'll find not just the crazy-sounding ideas that inhabit any category of patents granted by the U.S. Patent and Trademark Office (USPTO), but some ideas that seem so minute or so obvious that you wonder how they ever qualified as patentworthy.
Once issued, however, a patent isn't just a shield. It's a weapon that companies and individuals can use against their competitors. "Patent trolls" are infamous for acquiring patents and then making the business of filing lawsuits against alleged infringers their core competency.
The technology sector is hardly alone in taking patent-holding to extreme levels of judivial enforcement. But some of the most bizarre tech patents we found suggest that we may need a new idea for protecting ideas--one that can more easily weed out the lawyers and the loonies.
The 'Interactive Web' patent
1998
In 1993, Michael Doyle, a researcher at the University of California, purportedly coinvented a technology that eventually became an integral part of the Internet experience: Webpage interactivity. Several years later, such interactivity was the norm. Was UC hijacked, or did others also figure out the obvious? It didn't matter--armed with a key patent, Doyle and his one-man company Eolas quickly resorted to the courtroom.
Eolas initiated a lawsuit rampage that continued for a decade and included numerous victories, including a whopping $521 million judgment against Microsoft and various lucrative licensing deals. Finally, in a potentially landmark suit in early 2012, a jury derailed the Eolas locomotive by reaching a verdict that no one owned the "Interactive Web."
Even so, Doyle & Co. persist. Watch your back.
1-Click shopping: The Secret to Amazon's success?
1999
Give 'em credit. The brain trust at Amazon knew early in the game that a dead-easy checkout experience--one without forms and ID checks and indecipherable captchas was mandatory to retail success online. So, two years after it sold its first hardcover, and four years before it turned a profit, Amazon filed to patent "1-Click" shopping. The USPTO granted that patent two years later, in 1999.
In the years since, the incredible reach of said patent, especially in the face of cookie ubiquity, has grown increasingly obvious. Amazon rivals have challenged it from every angle, and it has lost some of its power along the way. But here in North America, Amazon continues to enjoy the many advantages of what may rank as one of the most ridiculous patents ever awarded.
Contemplation confusion
2004
Sometimes, commentary is unnecessary. Here then is the patent abstract for Think Tanks Co. Ltd's inexplicably baffling "Instrument for Contemplation," somehow approved in 2004: