10 more Raspberry Pi projects primed for IT
Network monitoring, traffic analysis, VPN servers -- DIY-minded IT pros can hack together heavy-duty solutions as cheap and easy as Raspberry Pi
Project by Mathew McEachen
Temperature monitor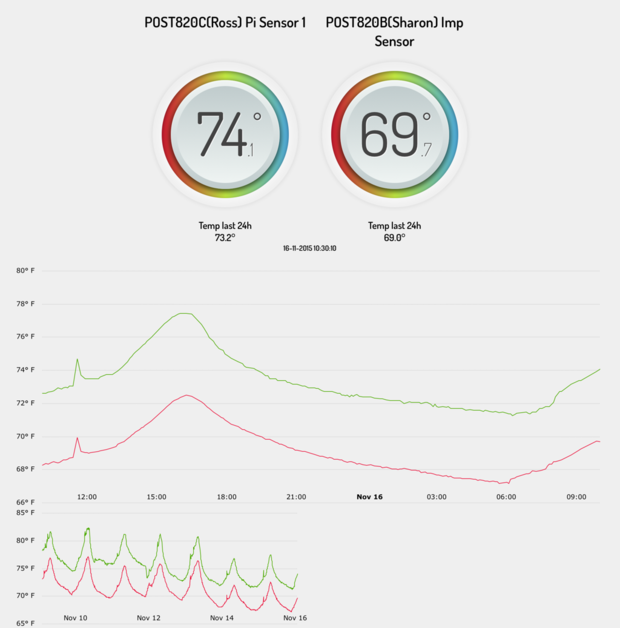 Credit: Ross Ishida of SOEST Ross Ishida of SOEST
When I was building environmental sensor mesh networks for DARPA, one of my favorite sensor platforms was the Dallas Semiconductor 1-Wire system. With it, I could daisy-chain hundreds of individually addressable temperature sensors on a single set of wires for both power and data. There are dozens of different sensors available, but the maker community has embraced Dallas Semiconductor's DS18B20 temperature sensor, which is mounted in a stainless steel waterproof tube that can be bought at any number of electronics outlets (like Adafruit). Christiaan Thijssen offers a temperature monitoring tutorial that highlights how combining a waterproof DS18B20 temperature probe with a Raspberry Pi enabled a catering company to monitor and log the temperature in a number of commercial refrigerators and freezers at its facility.
Project by Christiaan Thijssen
Digital signage

Credit: Marco Buratto
If you've looked for flight arrival times at an airport or seen a TV screen with a menu out front of a restaurant, you've encountered "digital signage" hiding in plain sight. Digital signage is a multi-billion-dollar sales tool that boils down to a screen running a playlist of still images. Why pay out the nose when you can roll your own?
Binary Emotions offers a supersimple digital signage solution that boots up the system and starts a playlist of still images. Since you can't update it over the network, you might as well save $10 by forgoing the $35 Raspberry Pi Model B and instead getting the Raspberry Pi Model A, which doesn't have a hackable Ethernet interface, at $25 each. Simply change out the SD card for a new slideshow.
Project by Marco Buratto
Conference room media player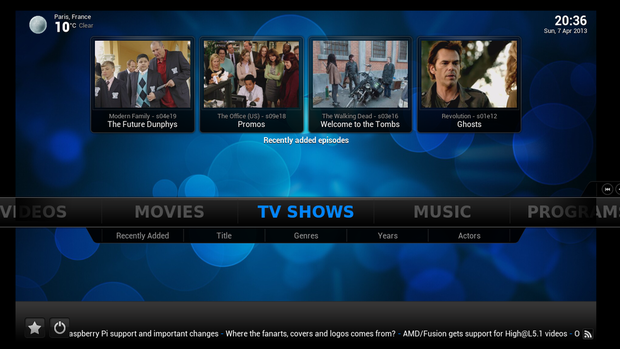 Credit: Raspberry Pi Foundation
You likely already have a collection of training videos, recordings of conferences, and well, amusing, share-worthy cat videos on your organizational server. What you need is a way to inexpensively play them in meeting areas. The XBMC media player system is a turnkey Raspberry Pi solution that can be set up in a few minutes and even supports inexpensive USB infrared remote controls to make it feel even more like a home digital video recorder.
Project by Raspberry Pi Foundation
IPython Notebook for making learning Python as easy as Pi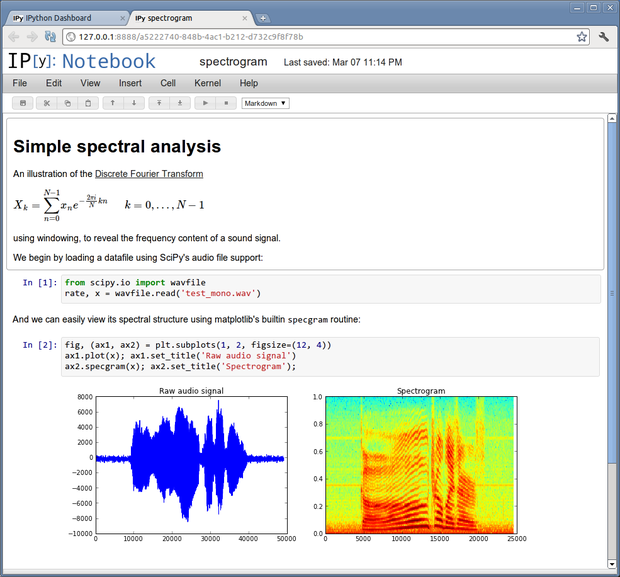 Credit: Fernando Perez
Raspberry Pi runs several different flavors of Linux, and the new Model 2 can even run Microsoft Windows 10 Embedded. But the Raspberry Pi was really designed for Python. Depending on whom you ask, Python is one of the easier programming languages to learn, and the IPython Notebook system makes it even easier.
Previous Page 1 2 3 4 Next Page