10 more Raspberry Pi projects primed for IT
Network monitoring, traffic analysis, VPN servers -- DIY-minded IT pros can hack together heavy-duty solutions as cheap and easy as Raspberry Pi
Not every organization can afford a carrier-class network component monitoring system like Science Logic's EM7. But thanks to Nagios, organizations of all stripes have a go-to open source system for monitoring and controlling network resources. A tutorial by Werner Ziegelwanger shows how to downsize Nagios onto a Raspberry Pi to give your team remote visibility, remote monitoring, and control in a compact, inexpensive platform that's accessible with nearly any Web browser. One note: Nagios has a ton of dependencies and you should take care to write them down as they appear in case you have to restart the install.
Project by Werner Ziegelwanger
Network monitoring with MRTG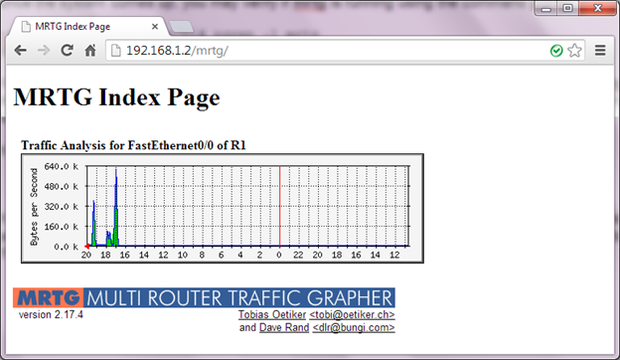 Credit: Chris Sienko of Intense School Resources
Multi Router Traffic Grapher (MRTG) has been the darling of Internet router geeks for years, giving us a visual tool on the health of our WAN routers. What many of us have done over the years is to suck up a couple of rack spaces in our upstream ISP's data center -- and have paid dearly for this superexpensive space. A tutorial from Muhammad Furqan of Intense School shows how a Raspberry Pi can be used as a supersmall MRTG platform that can be magnetically mounted on the inside of a rack, giving the router geek in you both an SNMP monitoring device and a remote Linux machine for serial console remote access, without paying for additional rack spaces.
Project by Chris Sienko of Intense School Resources
VPN server
With so many public Wi-Fi networks infected with botnets and other malware, the utility of a hotel Internet connection definitely comes into question. One solution is to use a Raspberry Pi as a VPN termination point that fully encrypts your laptop's data stream before it enters the dark waters of a public network. I'd like to give a shout-out to ITUS Networks, which has taken this idea even further by integrating a full set of intrusion detection and prevention software along with the VPN system to further protect you in a turnkey package.
If you want to roll your own, here's a tutorial on how to build the VPN portion on a Raspberry Pi.
Project by Daniel Ayoub at ITUS Networks
Google Cloud Print server
Google Cloud Print connects your printer to the Web in a way that allows you to print anything from anywhere, and to share your printer with others. It's a great technology, but adoption by printer manufacturers has been slow to say the least, and only on their latest offerings.
Matthew McEachen offers a tutorial that highlights a set of open source software that will let you set up Google Cloud Print without having to buy a new printer. In the tutorial, McEachen uses the open source CUPS print system. With this method, you could install print drivers on your Raspberry Pi for thousands of different printers and enable printing for your Chromebooks or other Google Cloud Print-enabled devices. This article covers information on setting up both Google Cloud Print and Wi-Fi printing capability.
Previous Page 1 2 3 4 Next Page