10 mind-blowing Oculus Rift experiments that reveal VR's practical potential
The inspiration for the Oculus Rift may have been gaming, but these experiments show how the consumer-grade virtual reality headset could transform more than just your World of Warcraft experience.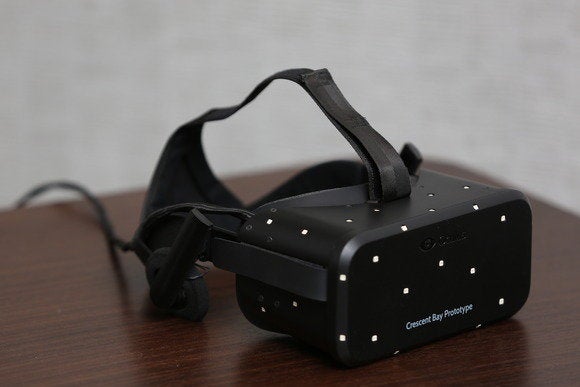 The Oculus Rift's official consumer release is still months away, but that hasn't stopped developers from getting excited about the virtual reality headset and forging deeply innovative software that takes full advantage of VR's breathtaking potential.
And it's not just gaming developers whipping up mind-blowing projects, either.
Although it was originally created for games, the Rift headset is already promising to transform more practical fields like tourism, filmmaking, medicine, architecture, space exploration, and the battlefield. Even the basic way we perceive ourselves is up for grabs when the lines between physical and virtual begin to blur.
Here are ten of the coolest Oculus Rift experiments that have nothing whatsoever to do with gaming... and everything to do with changing the world we live in.
Driving a tank
The Norwegian Army is experimenting with using the Oculus Rift to drive tanks, as reported by Teknisk Ukeblad, a Norwegian engineering journal. That country's army took four cameras with spherical lenses and placed them strategically on the outside of a tank. Then the driver sat inside wearing the Oculus Rift headset. Special software would convert the spherical images from the camera back to a normal view.
In the video above, the setup gave the driver a 185-degree overview of each side of the vehicle and allowed her to change views just by turning her head. It also has other advantages, such as a heads-up display showing vehicle tilt, speed, and orientation. And if the tank had to close all its hatches the Rift would still make it possible to see outside the vehicle from inside the fully armored enclosure.
The Norwegian Army, obviously, envisions using a system like this in battle conditions where it's not possible for the driver to have their head outside of the hatch.
Rift on a wire
One of the more fascinating aspects of virtual reality is just how easily the mind can be fooled by your senses. London-based production company Inition displayed that to great effect with a VR balance beam experiment at the 2013 Digital Shoreditch Festival.
Many participants were unable to overcome a sense of vertigo as they tried to walk across a beam hanging between two buildings — even though people knew they were in a room with a proper floor and not actually on a beam many feet up in the air. A fan blowing wind in their face didn't help.
Virtual Cape
Hoping to encourage visitors to South Africa, the country's tourism agency worked with virtual reality specialists Visualise to create a virtual tour of the country. The program allows people to experience highlights of a trip to South Africa, such as visits to markets and bars, shark diving, kitesurfing, and paragliding.