10 Apple Watch dating apps to supercharge your love life
The Apple Watch can now be used to help you boost your love life. But which Watch dating app is right for you: Tinder, OkCupid or Match?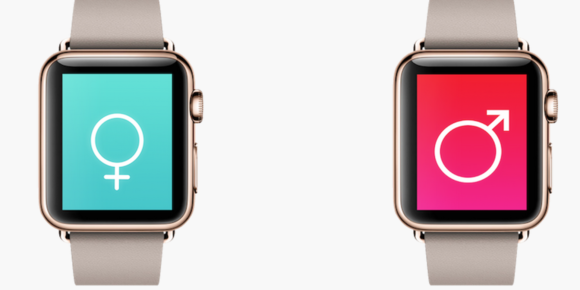 Tim Cook called the Apple Watch his company's "most personal device yet," and the smartwatch is already promising to shakeup our notion of finding love on-the-go. Talk about wearing your heart on your wrist.
Right from the onset, developers launched several apps designed specifically to utilize the Apple Watch to help you meet the love of your life. Can you imagine? It won't be long before we're all invited to a couple's wedding who met via the Apple Watch. Who knows? Maybe Siri will officiate.
Notable players in online dating--Tinder, OkCupid and Match.com (coincidentally, all three are owned by the same parent company)--were quickly to introduce a Watch app, but a few other lesser-known dating services have sprung up on the Watch since it first launched last month. Here are a few ways to tell which Apple Watch dating app is right for you.
For the online dating pro
If you already pay for a subscription to Match.com or have filled out that seemingly endless questionnaire on OkCupid, then your best bet is to use their Apple Watch apps as an extension of your online dating activity.
The OkCupid Watch app lets you scroll through photos of singles in your area to see if you're a match. On the Match Watch app, you can send someone a pre-populated message like "tell me about you" or "want to chat?" that's intended to be more of a conversation starter than the standard "on my way" or "OK" messages that come preinstalled in your Watch's Messages app.
The Match app also gives you the option to stay logged in to your profile wherever you go, even if your Apple Watch is locked. That way, other users will view you as being "online" and more likely to send or answer your message.
For going out on a first date... tonight!
When it comes to dating, they say there's plenty of fish in the sea, so the fact that Tinder currently has over 30 million active users makes it the likeliest catch. Even though the Tinder Watch app is nothing special, it works great as an extension of the main iOS app with its winning formula for mobile speed dating.
If you get tired of swiping left and right, however, Clover cuts to the chase with its "on-demand" dating. No more messaging for days, instead Clover helps you make plans to meet for a date right away. With just two taps, the Clover Watch app finds you a nearby date and even suggests hotspots where the two of you should meet up.