Trump announces budget cuts that may give China tech leadership
China continues to remind the U.S. it is winning the supercomputing race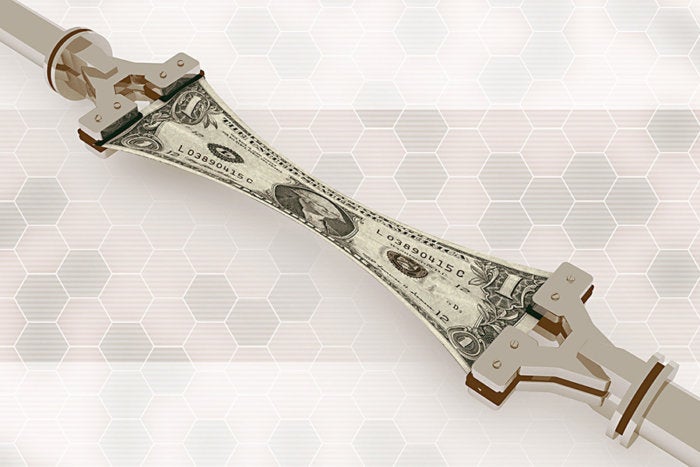 The White House plans to substantially hike defense spending, but it's going to cut other agency budgets with a big axe. It is nail-biting time for people who develop supercomputers and do other scientific work that relies on federal R&D funding.
The White House said today it will increase defense spending, currently at about $600 billion, by $54 billion or 9%. But most other agencies, with the exception of "security agencies," will see budget reductions, it said at a briefing for reporters on Monday.
This means the cuts will fall heavily on agencies such as the Department of Energy, which funds exascale supercomputing development. Another target may be the National Science Foundation, a major funder of basic scientific research. Overall, the cuts will be focused on civilian agencies because there isn't a lot of room to cut otherwise. The Trump administration is expected to leave Medicare and Social Security alone.
"If the president wants to cut things like exascale computing, we can be absolutely 100% sure that America will be less great," said Robert Atkinson, president of the Information Technology and Innovation Foundation (ITIF).
China continues to remind the U.S. that it is winning the supercomputing race. It plans to release the first prototype exascale supercomputer, the Tianhe-3, in early 2018 -- state media had previously reported late 2017 -- according to a recent report in China Daily, a state-run news outlet.
China's exascale system "will be made entirely in China from processors to operating system," and will be fully operational by 2020 -- "earlier than the U.S. plan for its exascale supercomputer," the China Daily noted.
In December, the U.S. developed a plan to shave two years off its exascale timetable with the goal of releasing a system by 2021, still a year behind China. This accelerated schedule, developed before President Donald Trump took office, requires more funding, but a cut in the DOE's advanced computing budget may well delay a U.S.-made exascale system.
A petaflop system can perform one quadrillion arithmetic operations per second. An exascale system runs at 1,000 petaflops.
The problem with the Trump administration is it may not be convinced it's in competition with China or with other nations globally.
The ITIF Monday released a report warning that the Trump administration will "torpedo U.S. growth" if it adopts conservative think tank Heritage Foundation's "ideological blueprint" for federal investment.
The United States' R&D funding as a percentage of GDP has been declining while China's increases, said Atkinson. "There should be zero doubt about what's going to happen after you keep that trend up a while," said Atkinson. "They will win if we don't change course."