The Assembly hands-on: The future of VR is adventure games
Adventure games may have fallen out of popularity in recent years, but virtual reality reinvigorates the genre.
If virtual reality takes off, the adventure game is along for the ride. It's perfectly suited for the format. Shooters don't work that well. They're too fast, the movement too unpredictable. Third-person action games are fine, but leave you feeling like you could've experienced the same on a normal monitor. But first-person adventures? Pretend I just kissed my fingertips like a French chef or whatever.
And The Assembly is one of the most anticipated adventure games of the year, if only because it's been in development for so long that people know quite a bit about it. They've been demoing it since the days of the Rift's Crescent Bay prototype.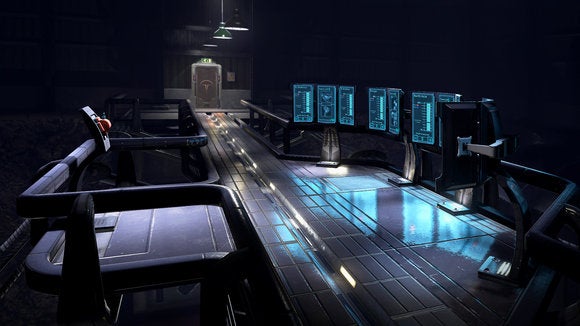 The gist: The titular Assembly is a company of scientists that's like Aperture without the humor. They consider their work to be of paramount importance, and thus are willing to flout ethical constraints, laws, and common human decency if it means it eventually benefits humanity as a whole.
You play as two different characters in alternating chapters. One, Cal Pearson, is a high-ranking scientist in the Assembly who's begun to question its methods. The other, Madeleine Stone, is an outsider.
I recently played three chapters as each character and the perspective switching is one of The Assembly's highlights. It's a simple idea—hell, Game of Thrones is famous for it. But it works because you get multiple outlooks on the situation, each characters thoughts and fears. You get the dramatic irony of knowing what's happening to Madeleine because you've played as Cal, and et cetera.
So story-wise, The Assembly seems well worth your time. I don't know how it'll wrap up, but I do know the demo ended on a cliffhanger in Chapter Six and I wished I could keep playing—a good sign.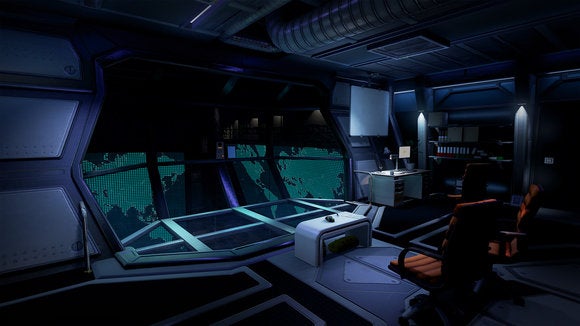 As for how it plays, well, I'm of two minds. Remember how I said The Assembly has been in development for a long time? That's a double-edged sword in virtual reality. Sure, it means the team has some name recognition and a game that's actually a game and not a ten-minute tech demo.
It also means The Assembly was conceived before some key developments in VR. Namely, room-scale and motion controllers. The Assembly is cross-platform Rift, Vive, and PlayStation VR but only takes advantage of a standard gamepad. There's no Vive room-scale support.
That's a shame, because the Vive's control scheme is tailor-made for first-person adventure games, as evidenced by The Gallery and other less-polished titles. Playing with an Xbox controller is just…well, it's playing with an Xbox controller.