Rooftop solar installation prices drop as does payback time
Solar shingles could change the rooftop market
"There are a couple of reasons we see that happening," Aggarwal said. "The economics for consumers are so much better when they choose the own the system. If you choose to own, you get 100% of the savings. If you lease or agree to a PPA, you get from 10% to 30% of the savings. The rest goes to the leasing company."
PPAs are typically 20-year contracts where the solar system provider covers the system costs but receives the federal or state renewable energy incentives and sells the power generated at a fixed rate back to the consumer.
SolarCity, for example, charges customers about 13 cents per kilowatt in Massachusetts, while the average utility rate is about 19.5 cents. Additionally, companies such as SolarCity increase what they charge a customer for solar power by a set amount - typically 2.9% per year, Aggarwal said.
"A lot of consumers are not comfortable signing up for a 20-year lease," Aggarwal said.
Solar for new construction even cheaper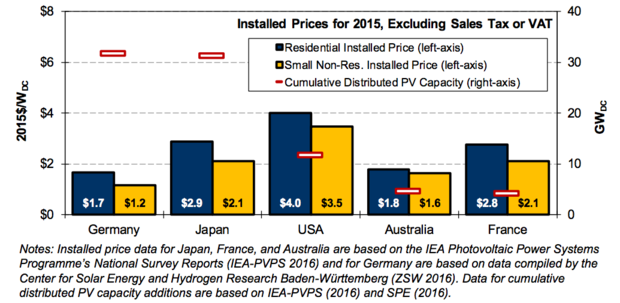 LBNL
The LBNL report also showed that residential new construction offers significant installed price advantages over systems retrofitted to existing roofs.
For example, residential new construction systems in California were $0.5/W less than retrofits in 2015, according to the LBNL's report.
Last year, the average residential rooftop solar system grew to 6.1 kilowatts (kW) of solar generating capacity. Non-residential or business-class rooftop solar also grew in size from last year to this.
One technology that promises to change the rooftop solar energy marketplace is solar shingles, Aggarwal said.
This month, the nation's largest residential rooftop solar installer, SolarCity, plans to unveil its first solar shingle product that it will begin selling next year.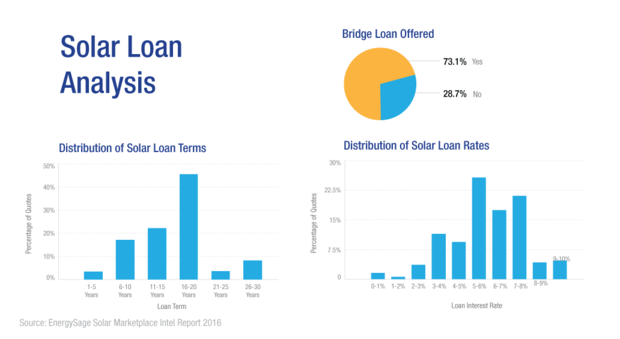 Five million roofs are replaced each year in the U.S., so swapping out old shingles with ones that generate solar power represents a multibillion-dollar market.
"If your roof is nearing end of life, you definitely don't want to put solar panels on it because you're going to have to replace the roof," SolarCity Chairman Elon Musk said during an analyst call in August. "So there's a huge market segment that's [been] kind of inaccessible to SolarCity.
Solar shingles are not new. Aggarwal said he got into the solar power business in 2005 to sell them. Back then, oil and gas giant BP (under BP Solar) and electronics manufacturer Sharp were both developing rooftop solar shingles, he said. "We were trying to build them and were not able to."
In 2009, Dow Chemical developed a solar shingle from thin-film cells of copper indium gallium diselenide. At the time, Dow predicted that solar shingles would garner as much as $10 billion in revenue by 2020, while also being cheaper and faster to install than traditional solar panels.
Previous Page 1 2 3 4 Next Page