Why PCs roared back to life at Computex 2016
The PC's not just alive and kicking, but innovating like crazy.
Or at least that used to be the case.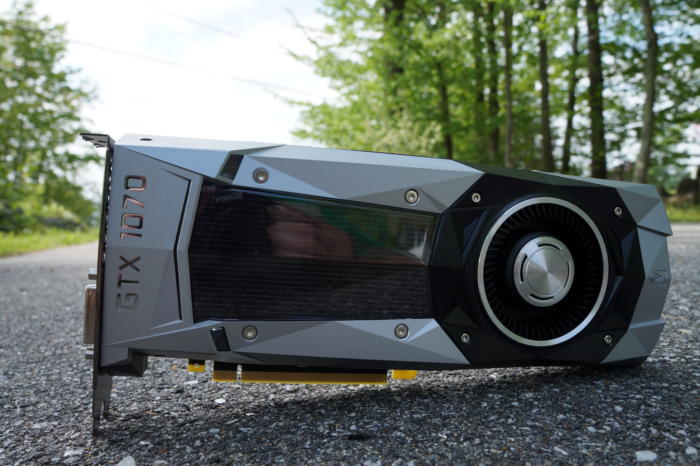 Nvidia's GeForce GTX 1070 outpunches the Titan X for $380. Credit: Brad Chacos
The graphics card industry pulled itself into the future as well. After being stuck iterating on 28nm processor technology for four long, grueling years, both AMD and Nvidia leaped forward two full technological generations with new cards revealed around Computex. Nvidia's GeForce GTX 1080 is the most powerful GPU ever created, while the GTX 1070 delivers Titan X-level power for a price 60 percent less than the former flagship's.
AMD's Radeon RX 480, meanwhile, promises to deliver VR-ready performance on par with today's $500 cards for just $200. And get this: All these new behemoths crush frame rates while consuming far less power than today's graphics cards. The Radeon Nano's funky mini-ITX form factor might just be a hint of what we'll see when this new generation gets its sea legs (and the second generation of high-bandwidth memory).

Intel's Core i7-6950X, the first 10-core enthusiast processor. Credit: Gordon Mah Ung
Meanwhile, Intel pushed processors to (pricey) new heights with its 10-core Broadwell-E Enthusiast Edition chip, and AMD's Zen processor threatens to battle Chipzilla at the high-end again. Connection interfaces are finally becoming fast enough to perform thrilling new tasks, too.
Even more awesome: System builders are innovating on the underlying innovations.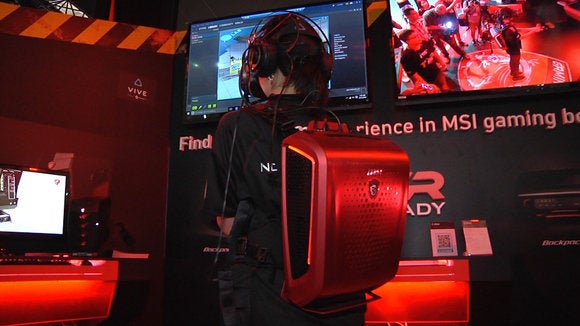 Yep, that's a GTX 980-powered gaming PC that you wear on your back. Credit: Martyn Williams
At Computex 2016, we witnessed all sorts of exhilarating PC form factors that turn existing paradigms on their heads, from VR-ready PCs you wear on your back to all-in-ones stuffed with Intel and Nvidia's beefiest components to Asus' wild reimagining of what DIY PCs can be. Even traditional computer designs are getting makeovers, as evidenced by mag-lev case fans and this Asus laptop with two graphics cards, two power supplies, and a friggin' water-cooling dock.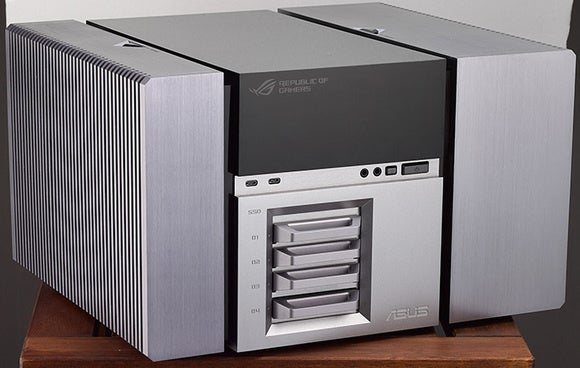 The Asus Avalon concept PC tightly integrates motherboard and case design to revamp PC capabilities and almost eradicate internal cabling.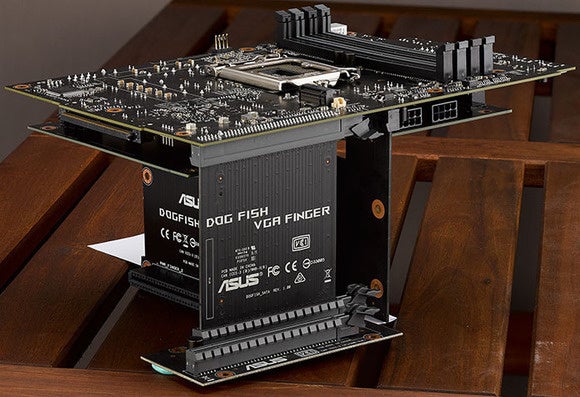 The wild motherboard (with plug-and-play daughter cards) that enable the Avalon's design.
Heck, Corsair's army of awe-inspiring PC builds even included a computer that looks like Katy Perry's infamous Left Shark.