Why PCs roared back to life at Computex 2016
The PC's not just alive and kicking, but innovating like crazy.
My, what a difference a year can make.
Just 12 months ago, pundits were rushing to declare the PC's death, and wielding word shovels to bury Computex—the premier PC industry trade show—alongside it. There was valid reason for concern! PC sales haven't exactly been exploding recently. Big-name PC vendors like Acer and Asus spent almost more time showing off smartwatches and smart home gear than actual computers at Computex 2015. Intel and Microsoft's CEOs didn't even bother showing up.
But rumors of the PC's demise were greatly exaggerated. Computex 2016 was overflowing with all sorts of wild and powerful PC gear, as the industry pushed out next-generation hardware and form factors the likes of which haven't been seen in years. The PC is back, baby.
I'm not dead!
The PC's resurgence can be chalked up to a few major reasons. Let's get the boring one out of the way first.
Over the past 12 months, it's increasingly become obvious that we're indeed living in a PC-plus era, rather than the post-PC world that so many pundits were keen to push. Sure, PC sales still aren't growing, while the duration that people hold onto their existing PCs keeps getting longer. But that makes sense: Between Moore's Law's decline, the reality of our new multi-device existence, and the high price of PCs, computers have essentially become appliances for most people now.
Here's the thing, though: Tablet sales are dropping too. So is smartphone growth, especially in first-world countries where market saturation and the death of subsidized plans are beginning to set in. The world's settling into a new technological equilibrium.
The one bright spot in all this industry doom and gloom? High-end PC hardware, where enthusiasts are still spending cash hand over fist. While the overall computer industry is in decline, gaming PC shipments keep growing at a healthy 26 percent clip, and for a damned good reason.
My god, it's full of stars
After years of incremental upgrades, all sorts of PC hardware are suddenly pushing towards the future, all at once.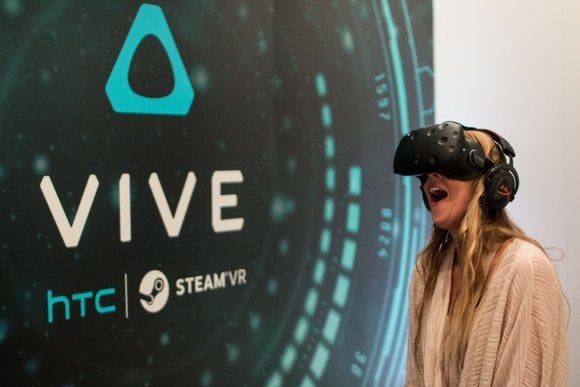 The long-awaited birth of consumer virtual reality sparked a lot of the excitement. The industry's still grappling with what's possible with VR, and basically throwing stuff at the wall to see what sticks. But beyond the sheer novelty of exploring virtual worlds, the HTC Vive and Oculus Rift demand a hell of a lot of computing power. You can't even start to consider building a VR-ready rig unless you're willing to spend at least $350 on a graphics card, and $1,000 or more on your entire system build, not even counting the cost of the headset itself.