Why AMD FreeSync is beating Nvidia G-Sync on monitor selection and price
Hint: It's not just the cost of the proprietary module.
LG's FreeSync monitor selection bears this out: The company offers several 1080p monitors under 30 inches diagonal with an ultrawide 21:9 aspect ratio, priced as little as $279. With G-Sync, the only 1080p ultrawide monitor is a 35-inch curved panel from Acer with a much higher refresh rate. The cost? $900.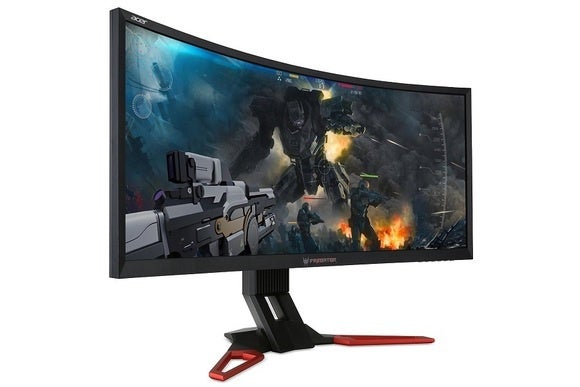 The cheapest ultrawide 1080p G-Sync monitor will set you back nearly $1000.
Even if monitor makers proceed with the necessary research and development, the resulting product will be more expensive, which inevitably means it will sell in lower volumes. That, in turn, means it's harder for monitor makers to recoup those up-front development costs, says Jeffry Pettinga, the sales director for monitor maker Iiyama.
"You might think, oh 10,000 sales, that's a nice number. But maybe as a manufacturer you need 100,000 units to pay back the development costs," Pettinga says.
Meanwhile, he says, monitors are constantly improving in other areas such as bezel size. As monitors shrink from wide bezels to slim bezels to edge-to-edge displays, the risk is that a slow-selling G-Sync will become outdated long before the investment pays off.
"Let's say you introduced, last year, your product with G-Sync. Six months of development, and you have to change the panel. You haven't paid off your development cost," Pettinga says. "There's a lot of things going on on the panel side."
Limited flexibility
Costs aside, some monitor makers feel restricted in how they can differentiate their G-Sync monitors.
Display maker Eizo, for instance, has a feature in its gaming monitors called Smart Insight that adjusts gamma and brightness on the fly, helping to improve visibility in light and dark areas. This feature wouldn't be possible with G-Sync, says Keisuke Akiba, Eizo's product & marketing manager, because Nvidia's module handles all the color adjustments itself.
"The G-Sync module accepts color adjustment in the module, not an outside chip," Akiba says. "Our color adjustment needs power and flexibility so we've gone for FreeSync."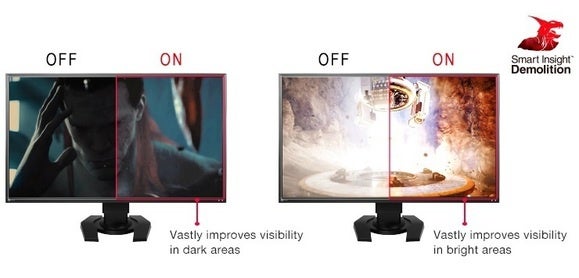 G-Sync doesn't allow monitor makers to offer their own color adjustments, like Eizo does.
Monitor makers also have limits on what video inputs they can include. All G-Sync monitors have one DisplayPort input, and in some cases they also include an HDMI input that doesn't support variable refresh rate. You won't find any G-Sync monitors with more than two inputs (or with support for DVI). Also, G-Sync doesn't support variable refresh rate over HDMI. That means every G-Sync monitor must include DisplayPort—again raising the cost to manufacture.
"DisplayPort is relatively expensive on a monitor because of the cable—it's a quite expensive cable if you include a cable—and the board design itself. So DisplayPort adds a lot more to the cost than HDMI," Pettinga says.