What we know about AMD's Ryzen so far
AMD's much-hyped Zen CPU now has an official name—here's everything else you need to know about it.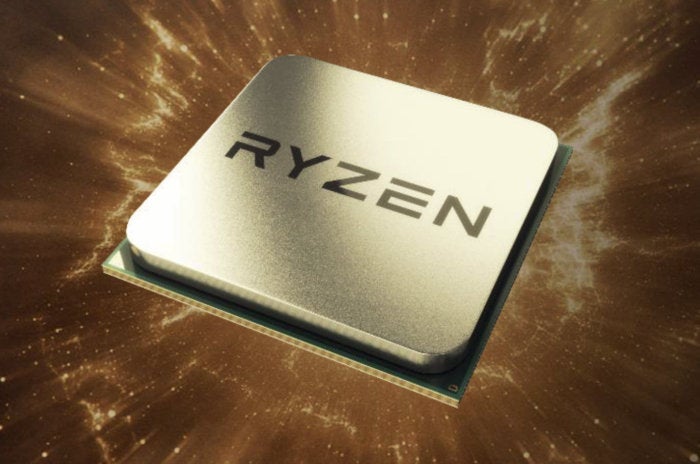 Even AMD fanboys have to admit that the company's CPUs haven't been competitive with Intel's chips in a decade. With AMD finally unveiling its official CPU brand, Ryzen, this afternoon, as well as the first chip's base clock speed, there are signs Intel might actually have a fight on its hands. Here's every single thing we know about AMD's Ryzen CPU so far.
The Specs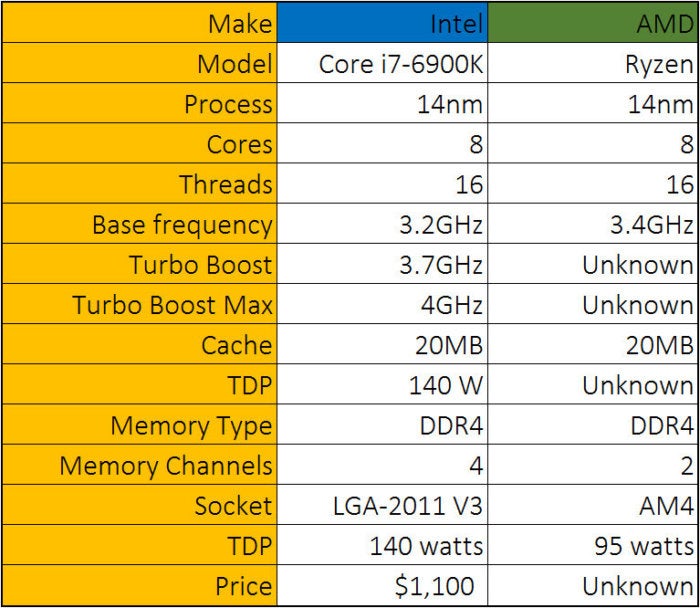 Here are all the specs we know about AMD's upcoming Ryzen CPU next to its counterpart: the Broadwell-E Core i7-6900K.
Your conspiracy theory? Wrong
AMD shocked the PC world in August by showing its 8-core Summit Ridge CPU (featuring Zen architecture) matching the performance of an 8-core Intel chip in the open-source Blender application. The internet, of course, immediately spawned conspiracy theories that AMD "probably" used Blender because it could recompile the open-source program to run better on the Zen architecture. Wrong.
PCWorld asked AMD officials if this was true. We were told that all of the demos were done using the compiled binary file from the Blender website.
Last week, AMD doubled down on its performance claims by running not only the Blender test, but also additional demos of a Handbrake encode and Pixologic's ZBrushCore benchmark. All highly multithreaded applications. And, yes, all performed using the binary downloads sans any alterations, the company insists.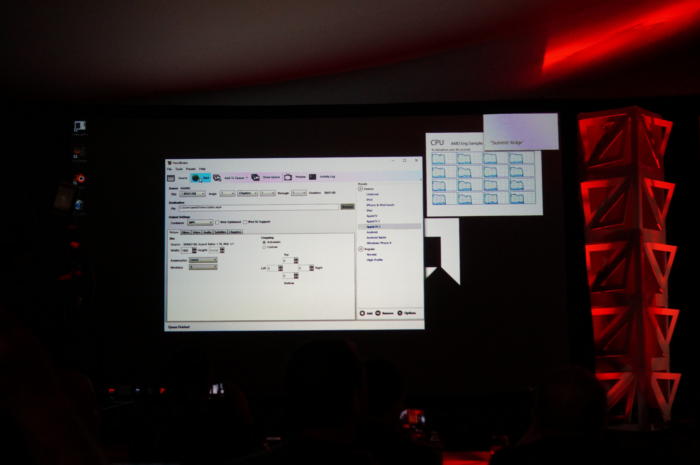 Gordon Mah Ung
AMD demonstrated its new 8-core Ryzen CPU running a Handbrake encode and slightly outpacing an Intel 8-core Core i7-6900K CPU.
Performance matches or exceeds Intel's 8-core CPU
In the fall Blender demo, AMD showed that Zen could go toe-to-toe with its Intel counterpart when clock speeds were exactly the same—3GHz in that instance. That raised the question of whether AMD could actually meet Intel's maximum speed. The answer is yes.
AMD says it expects the Ryzen CPU to have a base clock of at least 3.4GHz, which is about 5 percent higher than its Intel counterpart, the 8-core Broadwell-E 3.2GHz Core i7-6900K CPU. That same Intel chip, however, will boost to 3.7GHz, and even hit 4GHz under single-threaded loads.
AMD hasn't divulged Ryzen's boost speed, so how do we know it will be as fast, or possibly even faster, than Intel's Broadwell-E? For starters, in AMD's demos, Ryzen at 3.4GHz (with boosting turned off) ran every bit as fast as the Core i7-6900K in Blender, Handbrake, and ZBrushCore—and that was with the Core i7-6900K's boost mode on.
If we believe AMD's tests so far, and that Ryzen is the equal of Intel's Broadwell-E, then it comes down to clock speeds that primarily separate these chips. Given AMD's statement that Ryzen will be at least 3.4GHz, it seems that its CPU will have a slight edge over Intel's.