Velocity Micro Raptor Z40 review: It's a lean, clean small-profile gaming machine
Not every gaming machine has to have more flashing lights than Las Vegas or be taller than an 8-year-old.
There are people who want their gaming PC to embody the fantasy: super-sized case, neon backlighting, strobe lights. Others just want to play and keep the means as far removed from their consciousness as possible. If you fall into the latter category, then Velocity Micro's Raptor Z40 should be on your short list.
Design
At only about 13 inches high and deep, and 8 inches wide, the Raptor Z40 will fit places that can't house a massive tower. That's its first trick for staying out of the way. The second is minimalist styling—the box and chassis are constructed entirely from black aluminum, and the brushed exterior lends an air of class.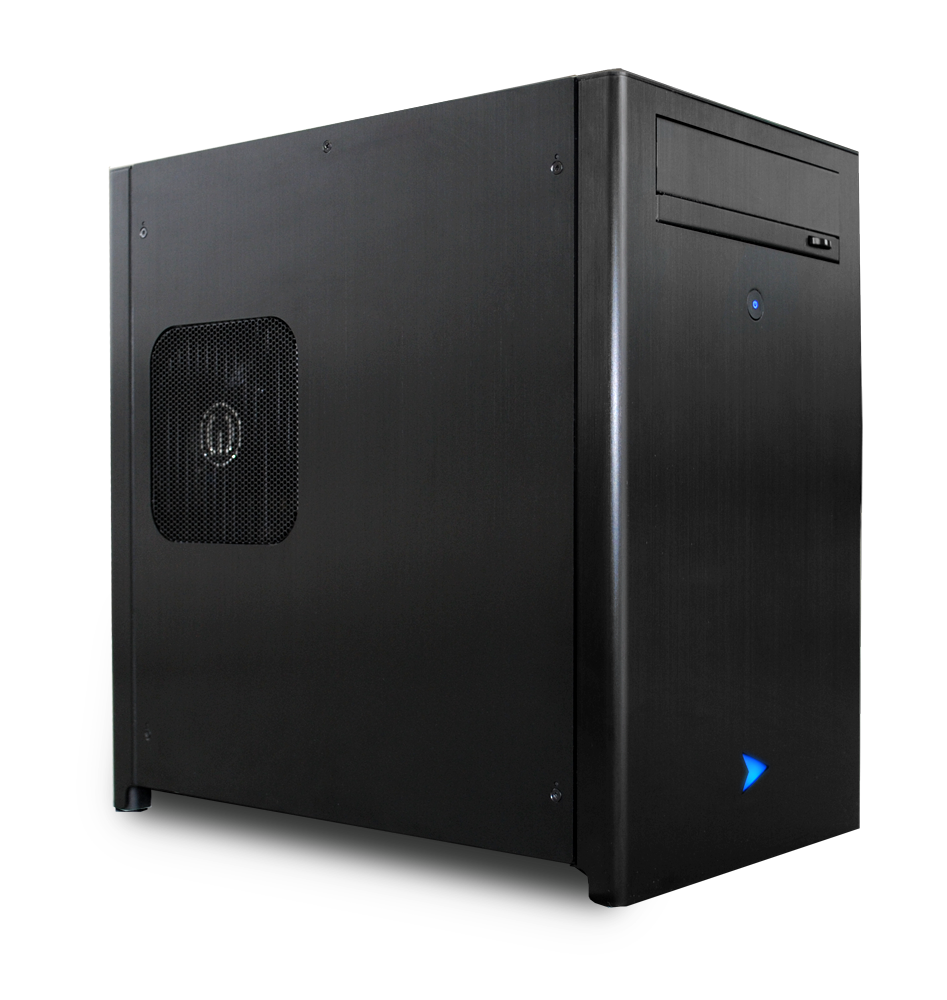 Clean, minimalist design lets you concentrate on the task at hand—not the means. Credit: Velocity Micro
About the only possible distractions on the Z40's exterior are the power button, a small logo, the optical drive (an Asus 24X DVD burner), and two USB 3.0 ports on the lower right side of the faceplate. I'd rather they were at the top as I generally place my desktops on the floor, but that's a minor complaint.
The interior is very clean, with no cable clutter. Although there's enough space to accommodate the largest graphics cards, the interior is snug otherwise. The CPU cooler on our system was a low-profile Phanteks PH-TC12LS that barely whispers. All the fans were quiet, so the white-noise factor for the Z40 is mild indeed.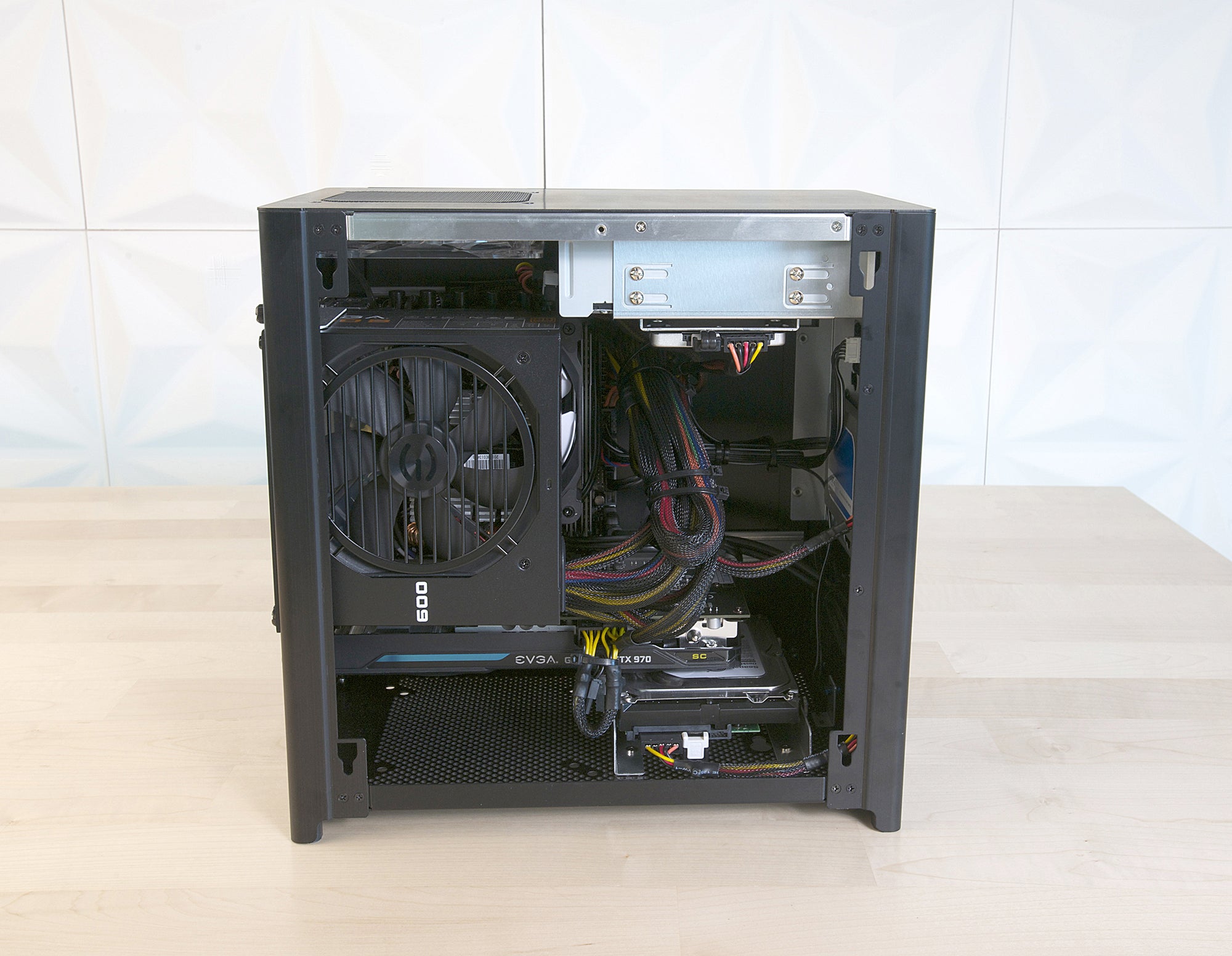 Credit: Monica Lee
Components
The $1,899 mid-range configuration we tested contains a Core i7-6700 CPU, 16GB of DDR-2400 memory, plus the capable but slightly infamous GTX 970 GPU (512MB of the card's 4GB of VRAM are considerably slower than the rest). Storage consisted of two 250GB Crucial BX100 SSDs combined in RAID 0 for running the OS and apps, plus a 7,200rpm, 2TB Seagate hard drive for storing your other stuff. There are lesser configurations available, starting at $1,089. You can jack up the price to nearly $4,000 if you opt for a GTX Titan, larger SSDs, etc.
This is a Skylake system, so power usage is fairly parsimonious, but nonetheless, our configuration had a slight uptick from stock in the form of a EVGA 600W Bronze 80+ power supply. It's modular, which is handy given the tight quarters.
The motherboard is an Asus Z170I, which features Intel's Z170 chipset. It's a very nice board, with a colorful and easily navigable BIOS. If Asus is going to advertise the ability to assign applications an Internet pathway (gigabit ethernet or 802.11ac Wi-Fi), however, it would be nice to have dual ethernet connectors on the motherboard. Just sayin'.