User reviews from 5,000 people tapped for 3D printer buyer's guide
The top printers ranges in price from US$500 to US$3,490
In the DIY or "Kit" category of printers, which involves printers that you put together yourself, the 3.2-foot-tall Rostock Max ($999) received a 9.1 rating and the lead position. The three other printers in the top DIY/KIT category were the Ultimaker Original+ ($1,225), The Mendel 90 ($785) and the Prusa Steel ($500).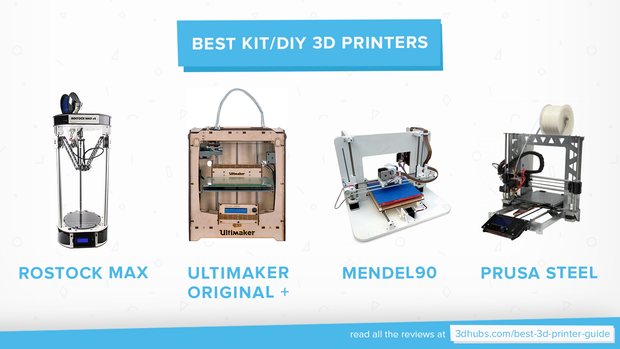 The top four machines in the Kit/DIY category ranged in price from $500 to $1,225. Credit: 3D Hubs
In the Plug 'N' Play category, the Zortrax M2000 ($1,990) was ranked the best with a 9.0 rating. Also included in the top honors spot were the Beethefirst ($1,690), the Cel Robox ($1,299), and the Lulzbot Mini ($1,350).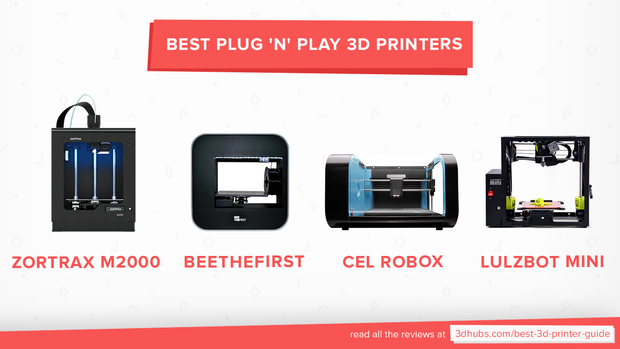 The four 3D printers that took top spots in the "Plug 'N' Play" category ranged in price from $1,299 to $1,990. Credit: 3D Hubs
In the "Resin" machine category, the Form 1+ 3D printer ($2,799) took the top spot for the second year in a row with an 8.4 rating, followed by the B9Creator ($3,490); There are few stereolithography machines on the market.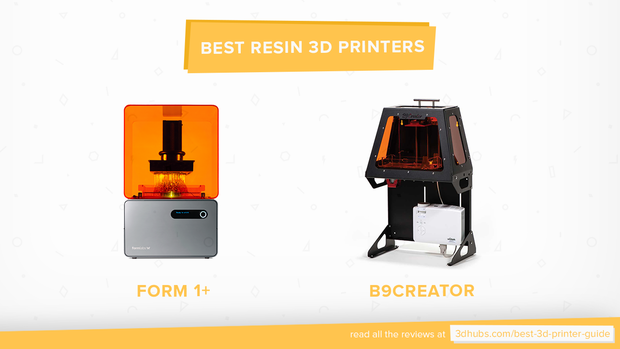 There were only two "Resin" or stereolithography 3D printers in this year's top spot: the Form 1+ ($2,799) and the B9Creator ($3,490). Credit: 3D Hubs