Tetris comes to Megaprocessor
Giant homemade computer shown running Tetris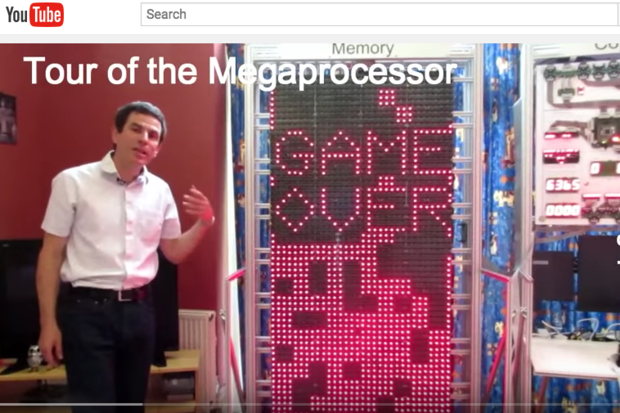 Youtube
The game Tetris has gone through many configurations over its 30-plus years in existence (including on an MIT building in in a pumpkin), but perhaps none is more impressive than a Cambridge, England man's version running on a giant homemade computer.
The BBC reports on James Newman, who has been building his 33-foot wide, 6-foot high Megaprocessor since 2012, and has shared a series of Youtube videos about the project, including a demo of the behemoth running Tetris.
The Megaprocessor includes 40,000 transistors, 10,000 LED lights and weights half a ton, according to the report on Newman, a digital electronics engineer who build the system to get a better feel for how microprocessors work.
Link to video: https://www.youtube.com/watch?v=z71h9XZbAWY
Source:Networkworld