Tested: How many CPU cores you really need for DirectX 12 gaming
We benchmark an eight-core CPU in three DirectX 12 tests, and the results may disappoint you.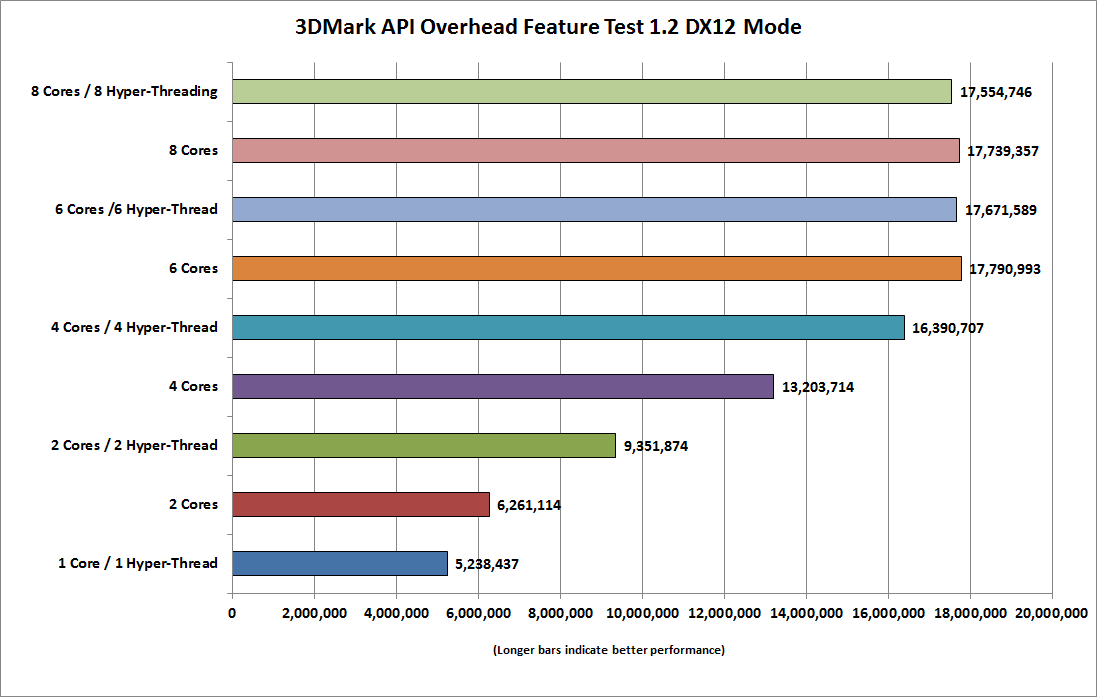 FutureMark's API overhead feature test seems to top out at fewer cores than we expected. (Click on image to enlarge).
That's a bit of a bummer, but at least it's better than the results for the same tests using DirectX 11. As you can see in the chart below, you pretty much top out at a dual-core with Hyper-Threading. In today's conventional wisdom, that's correct for most games. A few games will overload that dual-core with physics or even audio chores, but a good dual-core with Hyper-Threading still works for many people in the vast majority of games today.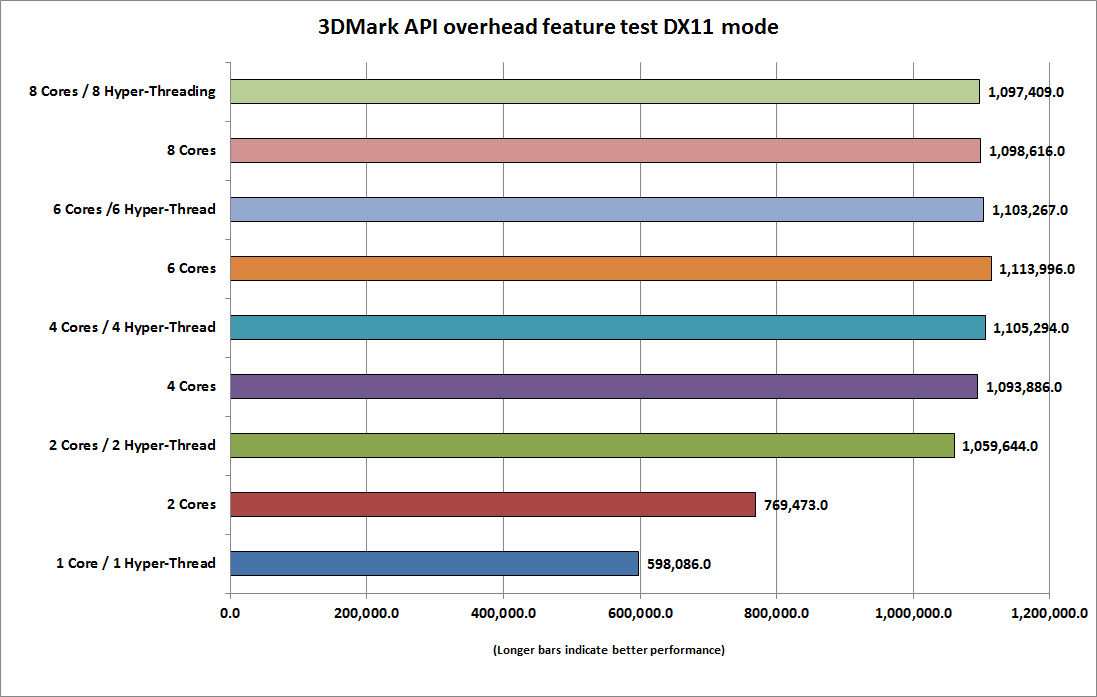 We can't complain because this is what PC gaming has lived with for a long, long time. (Click on image to enlarge).
Ashes of the Singularity performance
There's still hope for your eight-core CPU. The second test I ran was the recently released Ashes of the Singularity Beta II test. The upcoming game is a showcase of DirectX 12's capabilities, such as being able to use a GeForce alongside a Radeon card. It's also a multi-threading wonder, so I had high hopes for my eight-core chip.
Again, like 3DMark, I ran the test with a single AMD Radeon Fury X card and varied the CPU and Hyper-Threading. What you're seeing is the "average CPU frame rate" result, which the developer Stardock said is an indicator of performance if you had infinite GPU resources. To make the GPU even less of a factor, I also ran the test at a sedate 1920x1080 resolution with the "high" preset that's two notches down from the top.
The result is, unfortunately, a cliffhanger as dramatic as Han Solo's frozen fate in The Empire Strikes Back. You can see nice scaling as I turn up the number of CPU cores and turn on Hyper-Threading. The dividends, however, start to slow down beyond eight cores with Hyper-Threading. While you get nice dividends at the lower-end, Hyper-Threading just doesn't give you much as you move past six cores. It's pretty much flat going from eight cores to eight cores plus Hyper-Threading.
Here's the "will Han Solo ever get out of that carbonite" moment, though: I think there's a very good chance that Ashes of the Singularity would have scaled if I'd had two more cores to throw at it. You know, like maybe in Intel's upcoming Broadwell-E. If AMD gave gamers 10 for a song and a dance, or offered a 12-core part, it could likely have a hit with the high-end.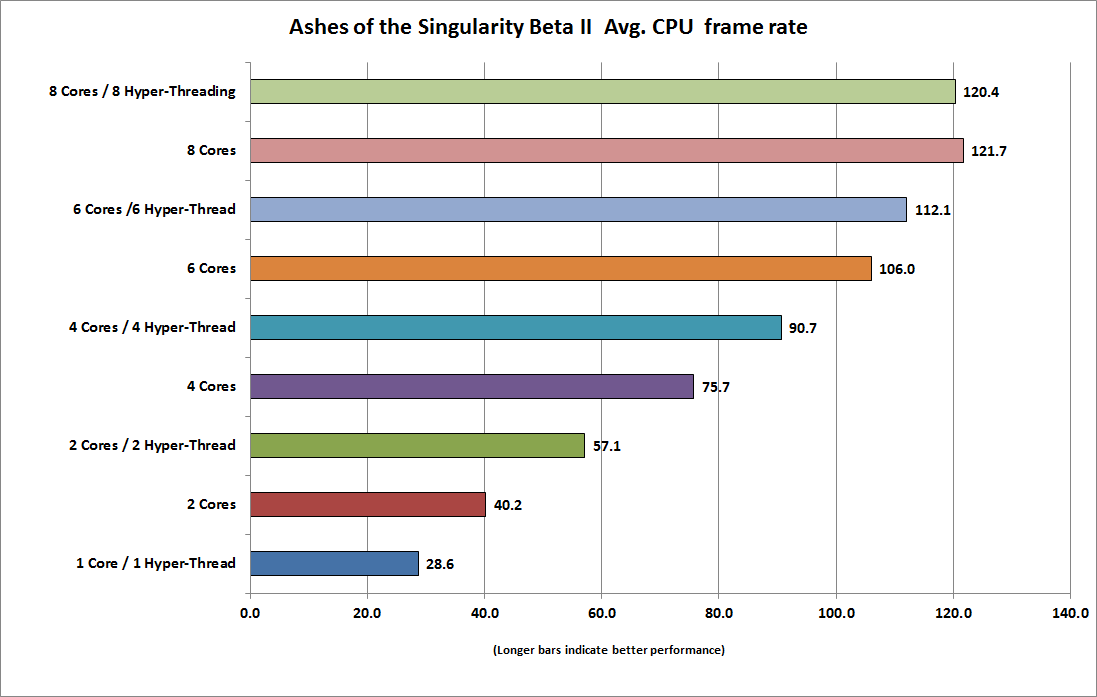 I threw the latest Ashes of the Singularity beta benchmark at our 8-core rig to find out how many cores we'll need for DX12 gaming. (Click on image to enlarge).
Previous Page 1 2 3 4 Next Page