Sapphire Nitro+ RX 480 review: Polaris rethought and refined
The wait was worth it for custom Radeon RX 480 cards.
Where are the custom cards?
The question's been reverberating throughout Internet forums and various subreddits since the launch of AMD's revolutionary $200 Radeon RX 480 graphics card. The chorus grew after weeks of radio silence on AMD's part; amplified when Asus revealed its Strix RX 480 wouldn't be available until mid-August; and downright exploded into a cacophony when Nvidia's $250 GeForce GTX 1060 launched with a full complement of custom designs. Where are the custom cards?
Well, here's a custom RX 480 card that AMD aficionados have been drooling for: Sapphire's Nitro+ RX 480. It's hitting online stores next week on an unspecified date at $219 for a 4GB model (which we tested) and $269 for an 8GB version.
And yes—the wait was worth it. Sapphire definitely put its own spin on AMD's Polaris.
Meet the Sapphire Nitro+ RX 480
All custom graphics cards build upon the foundation set by their underlying graphics processor. The Nitro+ RX 480 is no different—though its tweaks are major, extensive, and occasionally much-needed—so before we dive into the Sapphire card's specifics, here's a quick look at the key specifications of the RX 480, the first graphics card built around AMD's cutting-edge 14nm Polaris GPU.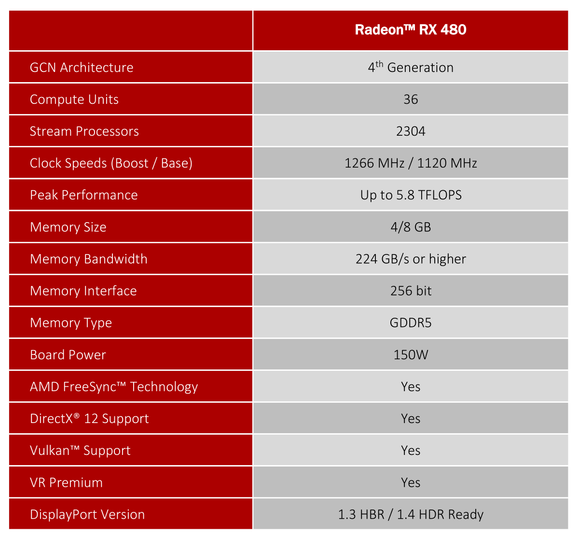 Got it? Good. Now let's talk about Sapphire's alterations.
The Nitro+ RX 480 ships in two configurations: A 4GB (which we'll be reviewing) and an 8GB model, both with a 256-bit memory bus. The differences between the two extend beyond mere memory capacity, however. The VRAM inside the 8GB model comes clocked at 2,000MHz, while the 4GB model runs at 1,750MHz.
The core clock speeds for the two models also differ. Both ship with a dual BIOS featuring both "Quiet" and "Boost" modes. The optional Quiet mode actually sticks to the same 1,266MHz boost clock as the reference RX 480. The default Boost mode comes enabled out of the box, hitting a modest 1,306MHz on the 4GB Nitro+ RX 480 and 1,342MHz on the 8GB version.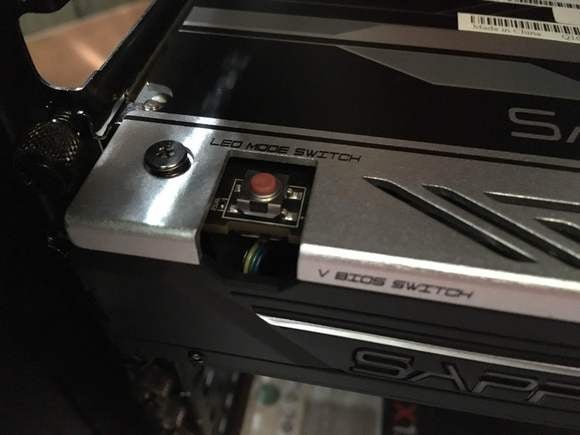 Brad Chacos
Some Internet commenters were hoping for 1,400MHz clock speeds from custom RX 480 variants, which clearly didn't happen here (or on any of the other custom RX 480s announced thus far). That said, the 1,342MHz boost clock on the 8GB Nitro+ RX 480 is higher than the overclocks squeaked out of many early RX 480 reference models. Reference cards capable of hitting 1,330MHz—a mere 5-percent boost—appear to be a slim minority. And Sapphire spent time tweaking the Nitro+ RX 480's settings so that the card stays right near that maximum clock speed damned near 100 percent of the time that you're playing games.