Roku 4 vs. Amazon Fire TV reviews: Which box is best for 4K streaming?
Finding the right Ultra HD streamer means choosing between content and convenience.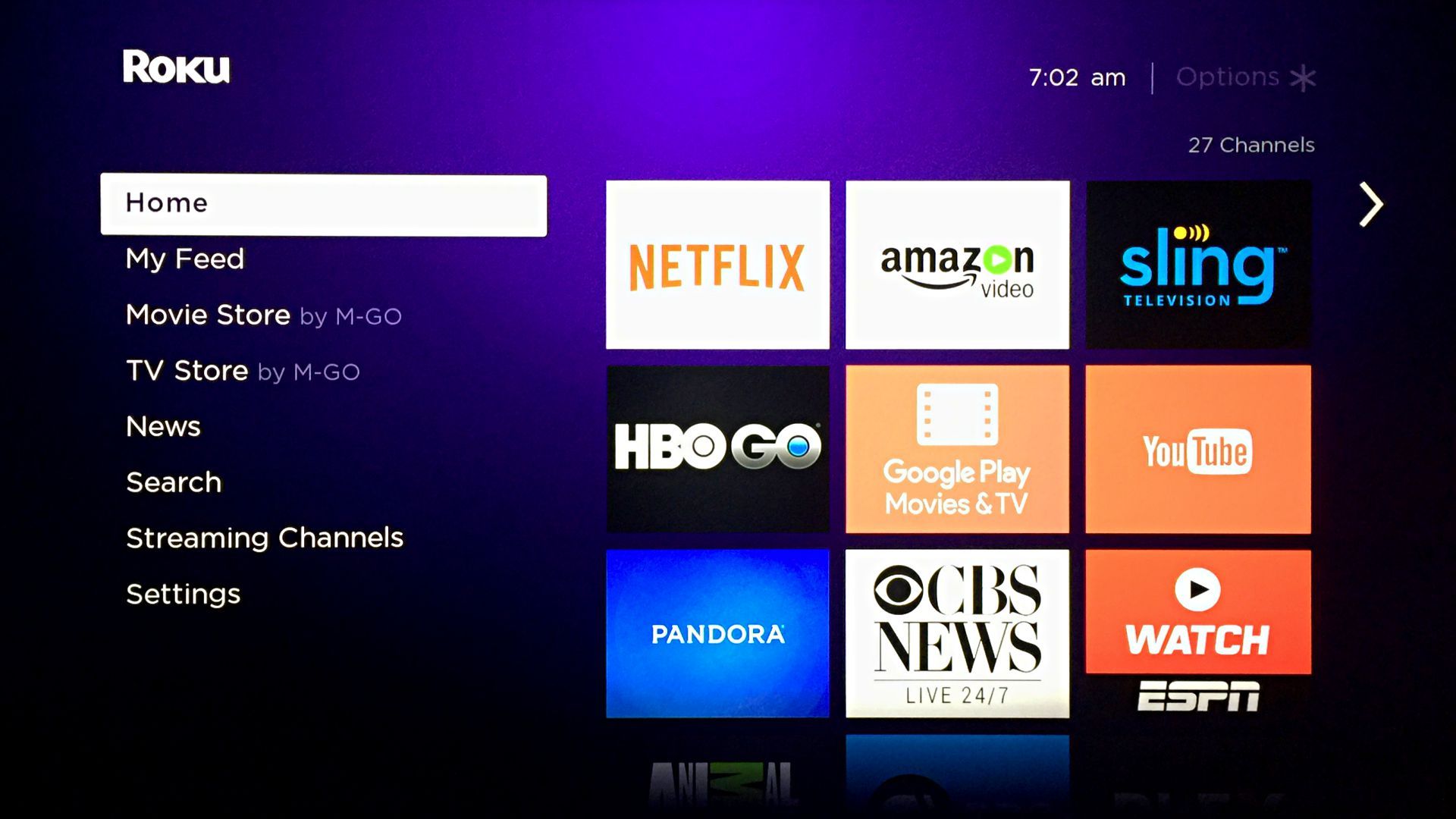 The Roku home screen presents an app list, and lets you handle the rest.
These philosophical differences extend to the two boxes' voice search features. When you search for something on Fire TV, it takes a guess at the app or service you wanted—usually Amazon—and makes it the featured search result. Information about availability on other streaming services is hidden behind a menu button.
With Roku, searching by voice produces a list of streaming services where you can find that movie or TV show (and, unlike Fire TV, it includes Netflix). Roku's voice search doesn't seem as good at recognizing spoken commands, and it can't search by genre like Fire TV can, but it's more thorough.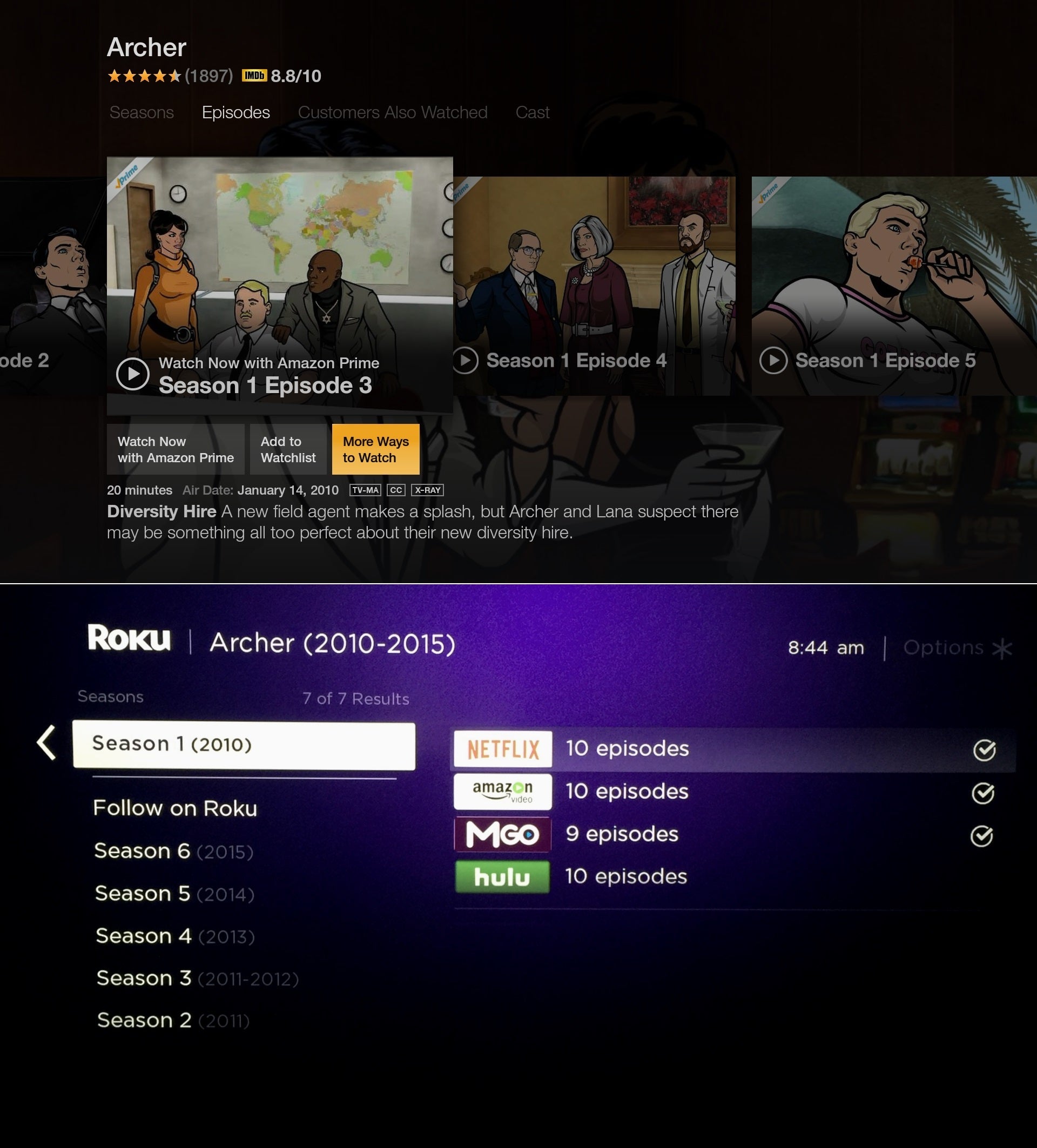 Fire TV search is prettier, but Roku's results are better.
Which box to buy?
Deciding between the Roku 4 and Fire TV depends on how committed you are to the 4K format. If you believe those extra pixels matter, Roku will give you more ways to enjoy them.
The Fire TV doesn't have as much 4K content—or as deep of an app catalog in general—but it's a better box overall for people who plan to consume a lot of Amazon Prime video. And given that 4K is built into the $99 product, you can dabble in the higher-res format without having to spend even more on hardware (those 4K TVs aren't cheap).
For a deeper dive into each product, read on for our full reviews of the Roku 4 and second-generation Amazon Fire TV.
Previous Page 1 2 3