Roku 4 vs. Amazon Fire TV reviews: Which box is best for 4K streaming?
Finding the right Ultra HD streamer means choosing between content and convenience.
But if you don't have a 4K TV, it's probably safe to skip these new models. The Roku 3 is a cheaper and smaller option at $100, and while Amazon no longer sells its first-generation Fire TV, owners of that model shouldn't feel obligated to upgrade.
Roku wins on 4K content
Assuming you can discern the finer qualities in 4K video, you'll find more to enjoy with the Roku 4. Right now, Amazon's Fire TV only supports 4K video from Netflix and Amazon, and the company isn't even allowing 4K playback in third-party apps.
The way Fire TV handles 4K playback might be to blame. Instead of outputting in 2160p all the time, the Fire TV runs at 1080p, then switches to 2160p output when playback begins. The process feels a bit clumsy, and as AFTVNews speculates, Amazon may want to be careful about opening it up to any app.
Whatever the reason, the result is a much wider 4K app lineup with the Roku 4, which always outputs in 2160p (with an upscaled 1080p interface in apps and menus). In addition to Netflix and Amazon, users can buy or rent 4K videos from Vudu, M-Go, and UltraFlix. Plex can serve up 4K videos from a networked storage device, and YouTube's vast 4K video library is available for free. Smithsonian Earth offers subscription nature videos in 4K format, and you'll even get higher-resolution images in the photo apps Flickr and 500px.
Roku also offers a handy "4K Spotlight" app that brings some of this content to the surface. It isn't the prettiest app around, and jumping out to separate apps just to learn the rental or purchase price of a movie is a major hassle, but at least it provides a glance at what the box can do.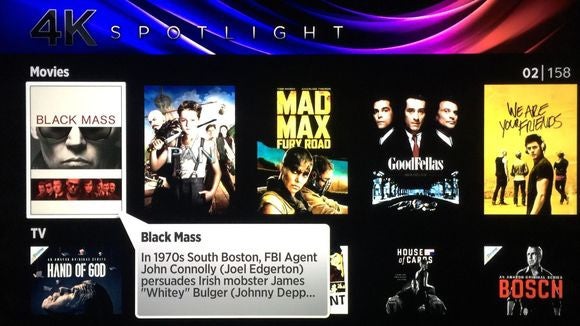 Roku's 4K Spotlight app is a convenient way to find Ultra HD videos.
Amazon expediency vs. Roku thoroughness
The biggest difference between the Roku 4 and Fire TV isn't how they approach 4K content, but their philosophies toward content in general. This becomes obvious when you look at the two devices' home screens.
The Fire TV's home screen is a bit of a mess, with videos from Amazon scattered everywhere. You rarely feel stumped about what to watch, because so many recommendations are staring you in the face. But Amazon's own videos do tend to overshadow content from other apps—the Fire TV's master app list is six remote clicks away—and they become downright obnoxious if you're not a Prime subscriber.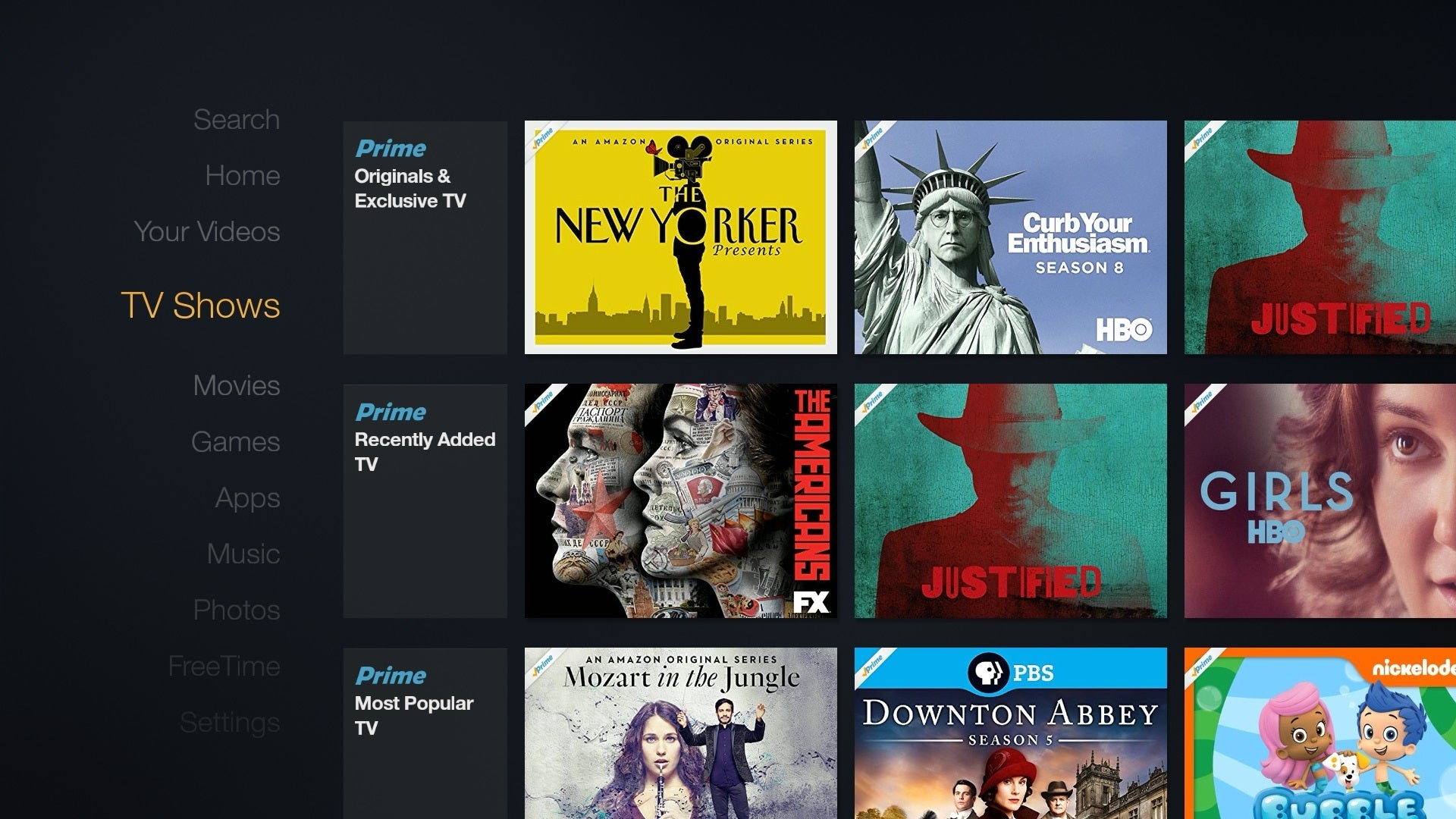 The Fire TV makes Amazon Prime video inescapable.
Roku, by comparison, makes its app list the focal point, even including physical buttons for popular apps on its remote control. Roku's greatest asset is its app selection—check out our streaming app showdown to see how it compares to other platforms—and the goal is to make sure you can easily get to everything. On the downside, this focus on apps over content means you'll spend more time bouncing between around if you're ambivalent about what to watch. (A recent feature called Roku Feed attempts to solve this problem, but it's a work in progress.)