Roku 4 review: The best Roku player, but not for the money
With or without a 4K TV, Roku's priciest streaming box is a minor improvement over cheaper models.
Chances are, you don't need the Roku 4 if you don't have a 4K TV (and maybe even if you do). The $99 Roku 3 feels nearly as fast because the menu system runs in 720p instead of 1080p. The Roku 4's 802.11ac Wi-Fi support might be helpful if the device is going to be far away from your router, or if your airwaves are crowded with other devices; otherwise the Roku 3's 802.11n connection should be sufficient. Optical audio output is only necessary for connecting with external sound systems if your TV doesn't pass its audio through (using HDMI's Audio Return Channel, or ARC).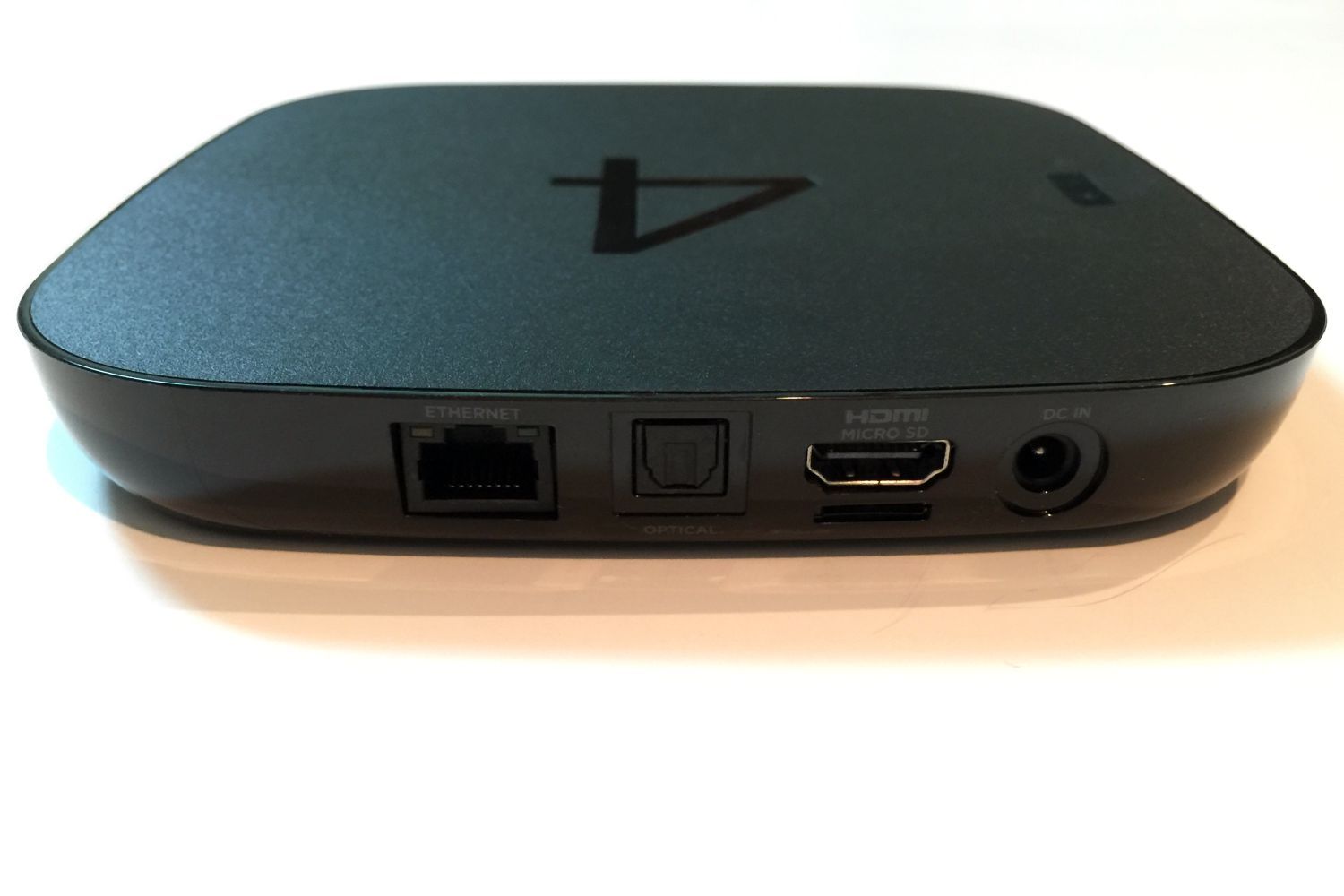 The Roku 4 is the company's first player with an optical audio output. Credit: Jared Newman
Even the Roku 4's remote is nearly the same as that of the Roku 3, except that you can now press a button on the box to sound a tone on the remote. It's a clever touch, but the remote is chunky enough that it probably won't get lost between the cushions too often. (The 2015 Apple TV, which is seems to be optimized for disappearing into the couch, desperately needs this feature.) Meanwhile, Roku hasn't bothered to add any TV volume or power-off controls to its remote, which means you'll need to keep a separate remote handy at all times.
None of this is to say that Roku as a whole isn't a worthy streaming-video platform. While some aspects of the software are in dire need of upkeep, for now its app selection and simplicity are easy to recommend, especially if you're not bound to the platforms of Apple, Amazon, or Google. But unless you're looking to justify a 4K TV purchase, Roku's flagship box isn't for you. Go with the cheaper, smaller Roku 3 instead.
Previous Page 1 2 3