Roku 4 review: The best Roku player, but not for the money
With or without a 4K TV, Roku's priciest streaming box is a minor improvement over cheaper models.
The Roku catalog is so extensive because it's been around the longest, and because the platform offers simple tools for app makers. But over time, these strengths are becoming liabilities. Roku's ready-made app templates, used by some major services like HBO Go and PBS, are showing their age; those apps on other platforms simply look more polished. While Roku does offer more extensive app-building tools, not all developers are taking advantage.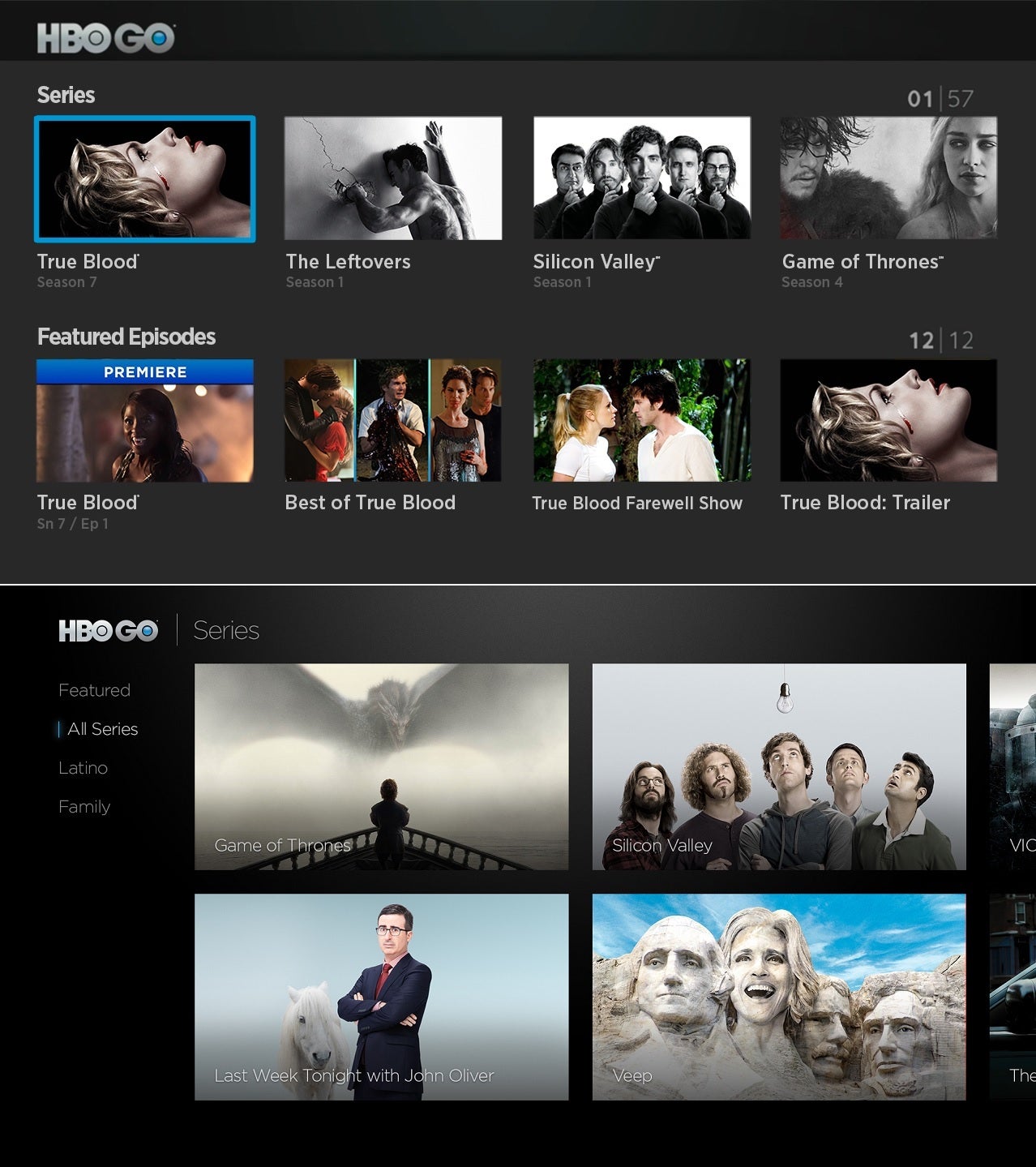 HBO Go on Roku (top) and Fire TV (bottom)
Another concern is Roku's continued reliance on a basic app launcher, which can feel inefficient when you're unsure what to watch. Other platforms have come up with creative approaches to this problem: Fire TV scatters Amazon Prime videos all over its home screen and menus, the new Apple TV previews content from your favorite apps as you scroll over them, Android TV has a recommendations bar that any app can feed into, and Chromecast offers a companion app with featured content from across its app catalog.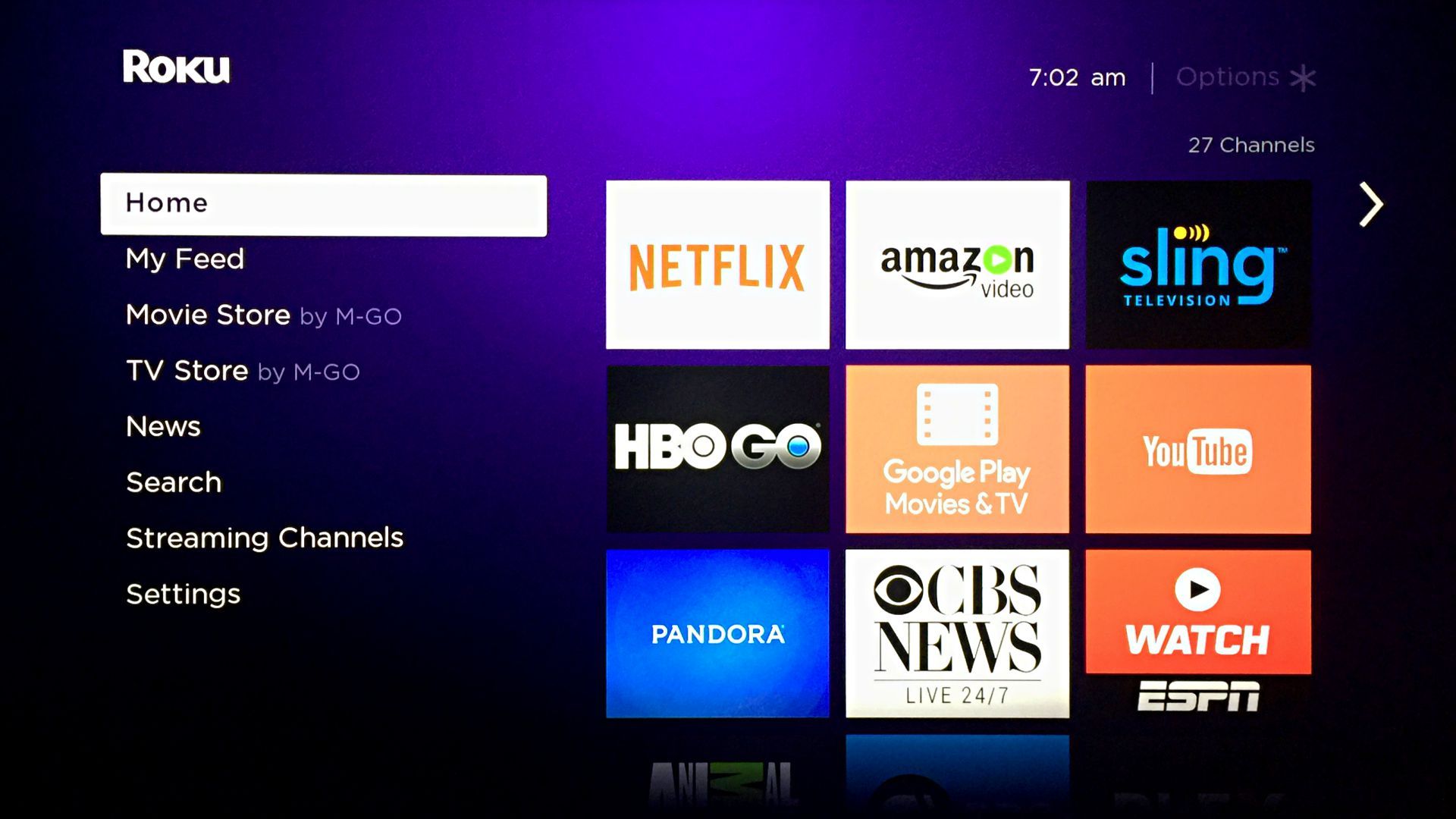 The Roku home screen is all about apps.
The closest Roku gets is its "Roku Feed" feature, which lets you flag TV shows, actors, and upcoming movies, and get notified as they arrive on major streaming services. The concept is clever—it's sort of like a modern-day interpretation of the DVR—but it needs more ways to browse for content and sort through items you've already added.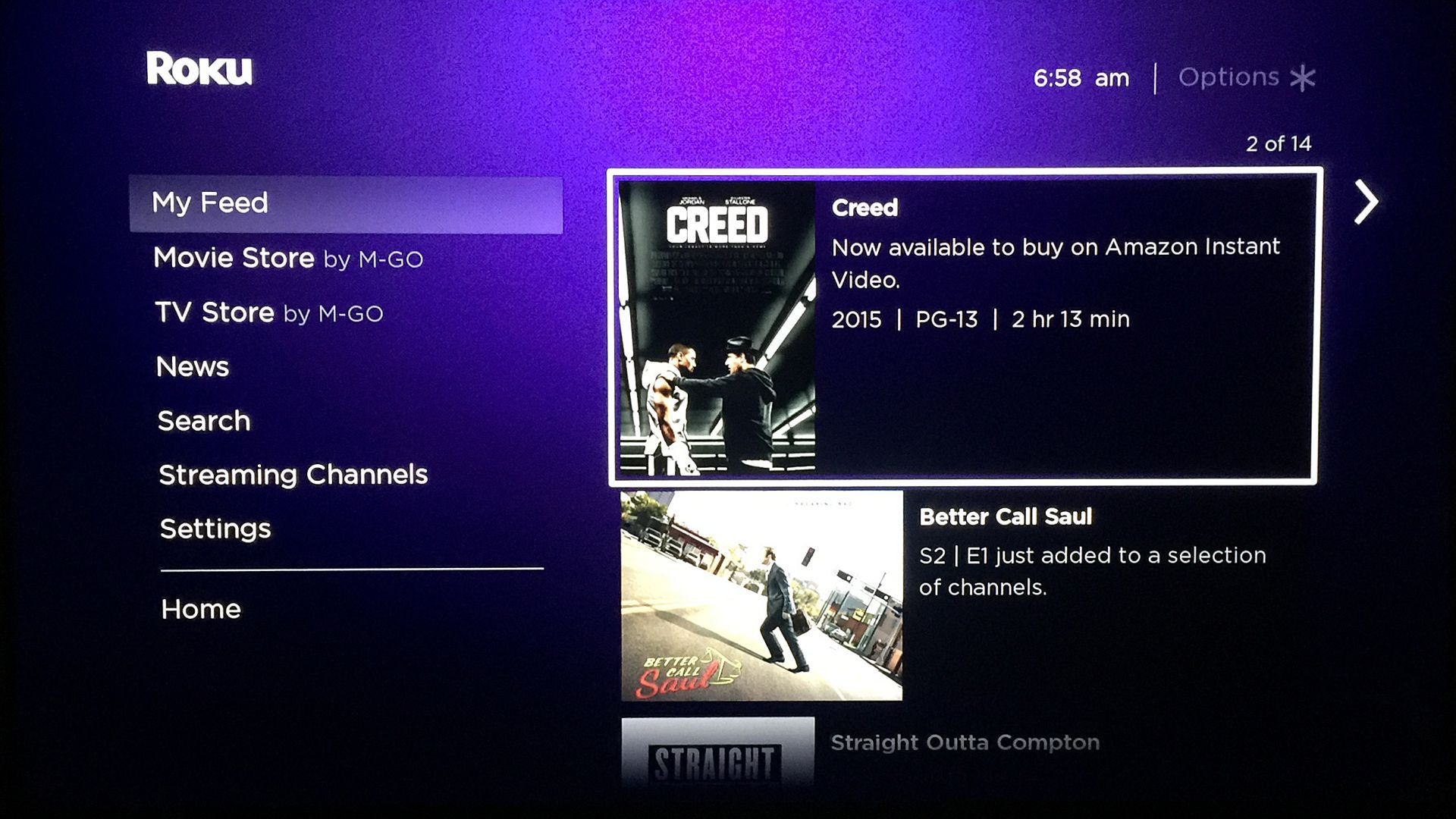 Roku feed lets you follow movies and shows, and alerts you as new streaming options become available.
When you do know what you want, Roku 4 does offer voice search in its remote control and companion smartphone app, just like the cheaper Roku 3. Searching for a title brings up a list of streaming services where that video is available, and the list of sources Roku taps into—including Netflix, Amazon, Hulu, HBO Go, CBS All Access, Crackle, and Vudu, among others—is more extensive than what rival streaming platforms offer.
But in other ways, the execution is weaker. You can only search by actor or title—not by genre—and too often the microphone failed to understand my requests. In some cases, Roku's pricing and availability results were just wrong.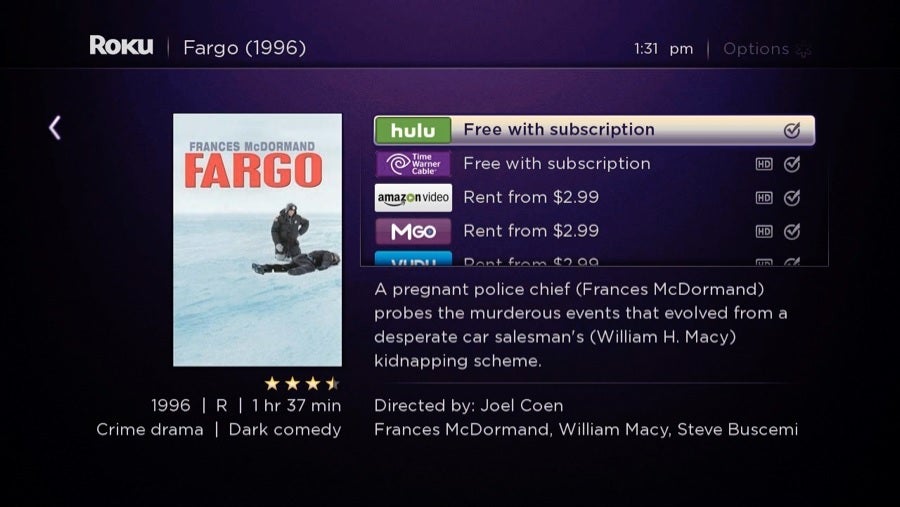 Roku's voice search cuts across more than 20 video sources.
Bigger bones
In lieu of any software changes, the decision to buy a Roku 4 rests entirely with the hardware. And while it's usually a good idea to get the best box you can afford, that's not necessarily the case with the Roku 4.