Roku 4 review: The best Roku player, but not for the money
With or without a 4K TV, Roku's priciest streaming box is a minor improvement over cheaper models.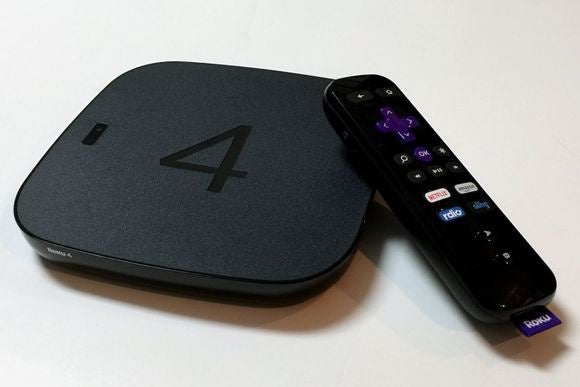 Out of all the products in Roku's lineup—and there are many—the Roku 4 is the one that doesn't quite fit.
Physically, it's nearly four times larger than Roku's other three hockey-puck-shaped players, and it's the only one that needs an internal cooling fan. And at $130, it's also the most expensive. These are the compromises Roku had to make to pack in a more powerful processor, which in turn allows the Roku 4 to stream 4K Ultra HD video.
With or without the higher-resolution video, the Roku 4 is only a minor improvement over the $100 Roku 3. Its other key selling points—optical audio out, 802.11ac Wi-Fi, a neat remote finder feature—are fine additions, but they don't alter the core Roku formula. They also don't help solve any of Roku's underlying problems, which are starting to become more apparent as more competitive media streamers arrive.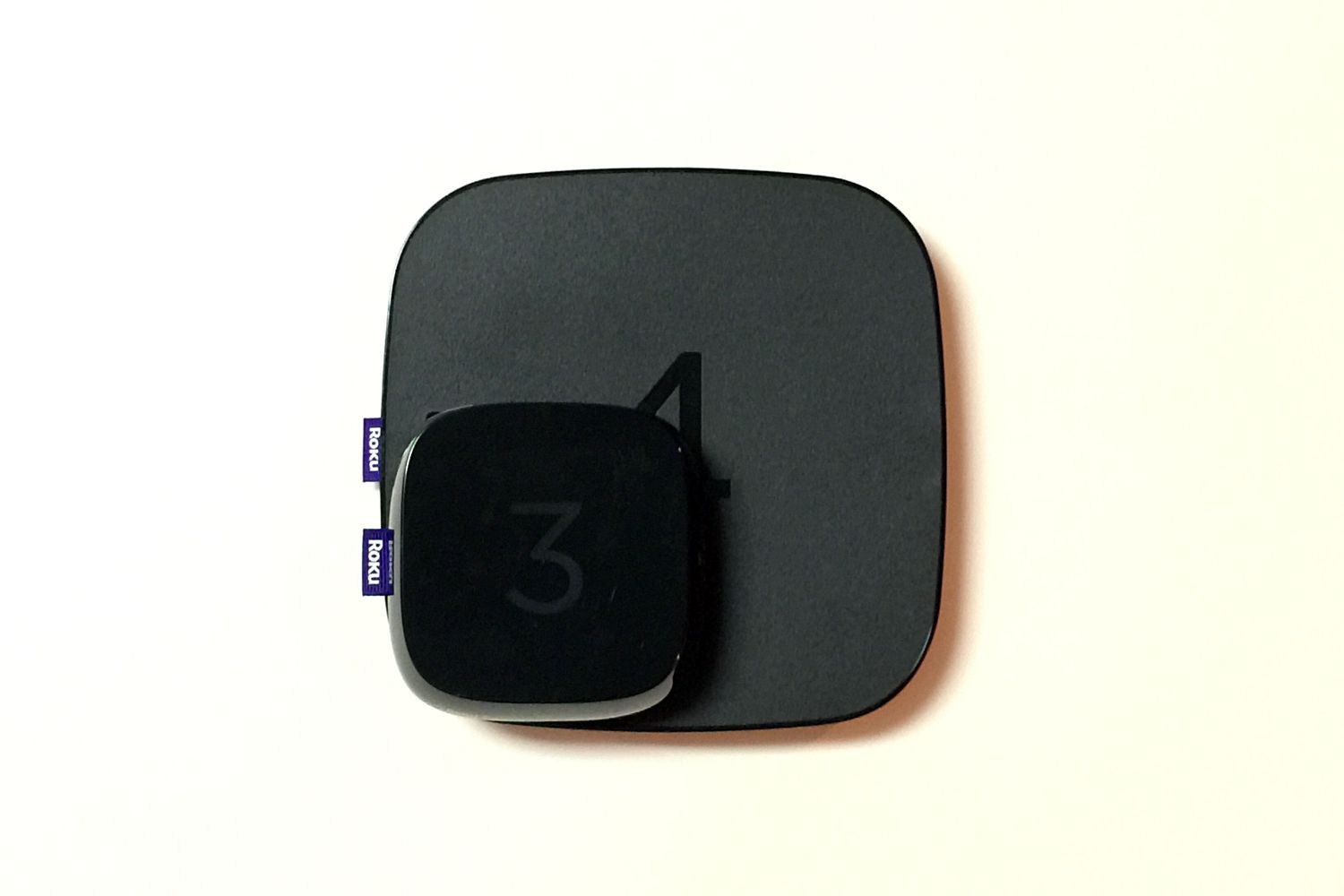 The Roku 4 demands much more shelf space than the Roku 3. Credit: Jared Newman
4K galore
Give the Roku 4 credit for this: It's shown a major commitment to 4K content in its first few months on the market. Beyond just Netflix and Amazon Video, 4K apps are available from M-Go, Vudu, Ultraflix, Plex, YouTube, Smithsonian Earth, 500px, and Flickr. No other media streamer offers this deep of a 4K catalog.
Roku wants to make sure you're aware of this. The Roku 4 includes a "4K Spotlight" app, which lists all available 4K apps and links to some of their best content. It's not as convenient as it should be—from the app, it's hard to distinguish rentals from downloads, or to figure out how much anything costs—but at least it points you in the right direction.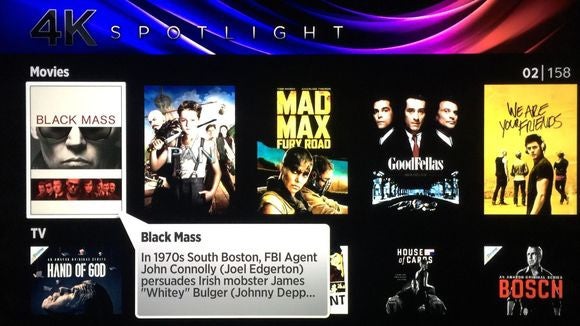 Roku's 4K Spotlight digs up Ultra HD videos from across different apps.
Whether you'll actually notice all those extra pixels is another matter. As I wrote in my Roku 4 vs. Amazon Fire TV comparison, the difference in picture quality from 1080p full HD to 2160p Ultra HD is subtle at best—and imperceptible at worst. Flipping between resolutions with a variety of content, I've struggled to notice the improvement on my 70-inch Vizio 2015 M-Series television. If you own a 4K TV, buying a Roku 4 will largely be about the feeling of getting your money's worth.
King of the apps, but aging
4K content aside, Roku's biggest strength has always been its app catalog, and while other media streamers are closing the gap, Roku remains more thorough overall. Nearly every big-name app you might want is available, plus a long tail of offbeat apps, like this collection of classic TV, and this channel for Kung Fu movies. (Check out our streaming app showdown to see how Roku compares with Chromecast, Apple TV, Fire TV, and Android TV.)