Review: Canon PowerShot N is a pint-size powerhouse
It's not much bigger than an iPhone, but the PowerShot N does everything better.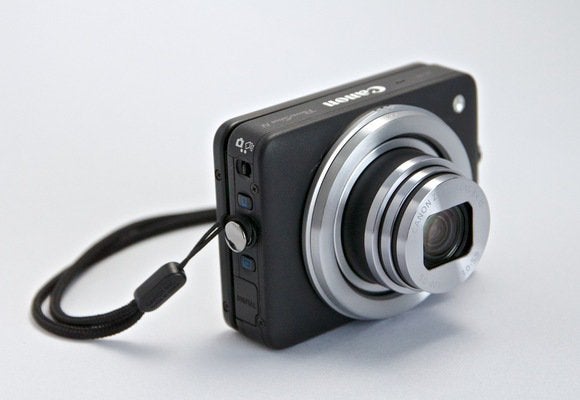 The Canon PowerShot N will fit in your pocket--just about any pocket, in fact. But so will an iPhone. So why would you capture your next Facebook posting with the PowerShot N instead? That's the $300 question. And the answer may lie within its features.
Beneath the clean design of this diminutive point-and-shoot, Canon has packed a fair amount of horsepower. It has focused on areas where smartphones typically don't excel, such as optical reach, video options, and an articulating screen. Thanks to those features, combined with a large dose of creative functions, the PowerShot N carves out a niche in mobile photography. It's hard to say at this point how wide its adoption will ultimately be. In the meantime, though, let's take a closer look at the camera's strengths and see where Canon has placed its bets.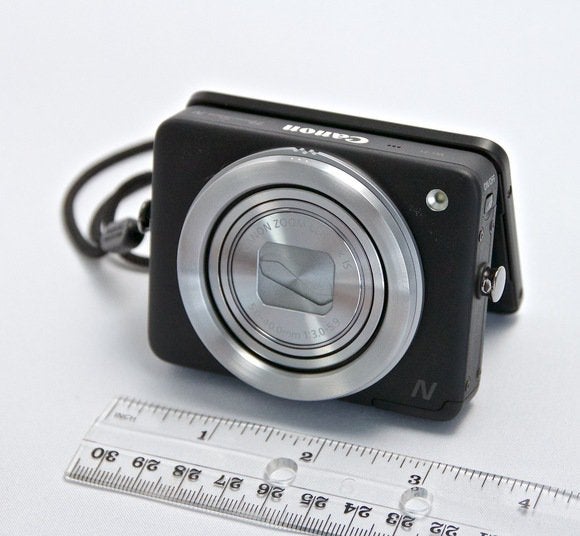 Optics
Canon designed an 8X-optical-zoom lens that provides an equivalent focal range of 28mm to 224mm. The lens can focus as close as 0.39 inch, plus it's stabilized with Canon's excellent IS technology. When you push the zoom all the way out to maximum magnification, you can capture distant objects better than with an iPhone, or practically any other mobile device of this size. Optical magnification means clearer, sharper results compared with those from the digital-zooming function found on some mobile devices.

Uncropped photo of a young buck captured with the PowerShot N at 224mm. ISO sensitivity
ISO Sensitivity
Even though the image sensor is a small 1/2.3-inch CMOS, it's coupled with Canon's Digic 5 processor. One of the by-products of this tandem is a healthy ISO range, from 80 to 6400. Better yet, image noise remains well controlled up to ISO 1600. This is surprisingly good performance for a compact camera.

The PowerShot N offered excellent noise control at ISO 400 for this pregame shot.
Tilting LCD
The 2.8-inch touchscreen LCD is the command center, viewfinder, and viewing screen for the PowerShot N. With 461,000 dots, it displays enough detail to meet all of those needs. The touchscreen has plenty of sensitivity, which allows for easy operation of the camera via finger taps.
The screen truly shines, however, for composing images at unique angles. Both the zooming control and the shutter release take the form of metal rings positioned around the zoom lens, thus enabling you to compose and fire from nearly any angle.
Hold the camera high over your head, place it on the ground, or extend your arms out sideways; you can take pictures from any of those angles. And the variety of vantage points really spices things up.