Polk Omni S6 wireless speaker review: Play-Fi hardware is still hobbled by Play-Fi software
This speaker's price tag, sound, and feature set are appealing enough, but it's all undermined by a distinctly mediocre app.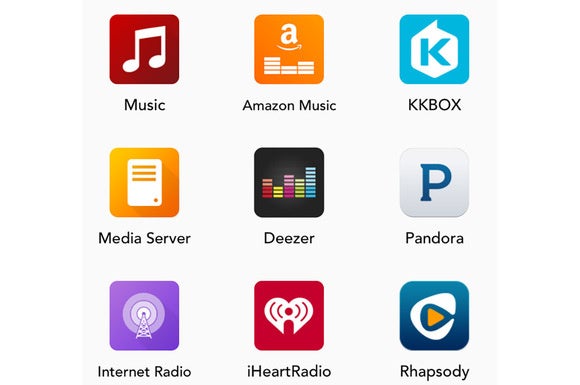 The Omni S6 supports many of today's major streaming services, with the notable exception of Apple Music. You can also play audio files from any DLNA-compliant server on your network.
Sonic redemption
While I was disappointed by the app, the Omni S6 itself redeemed things a bit. I think most people will be very happy with this speaker's sound. It offers a rich, thick, warm, and euphonic sound with just the right amount of elevated midbass to give a pleasurable punch to most music. Audiophiles, however, will find the sound a bit colored.
Polk's voicing served the Omni well at low volumes. During my time with it, I always had a sense of bass and low-end support to any program material I was playing. If you intend to using the Omni S6 for background music and at low volume, you'll be pleased.
The Omni S6 felt right at home no matter what genre of music I threw at it. Adele's distinctive vocals were warm and sultry. The synthesizer on U2's "Where the Streets Have No Name" had presence. Orchestral works were engaging. This speaker can go toe-to-toe with competition from the likes of Bose and Sonos, and it costs less than their comparable models.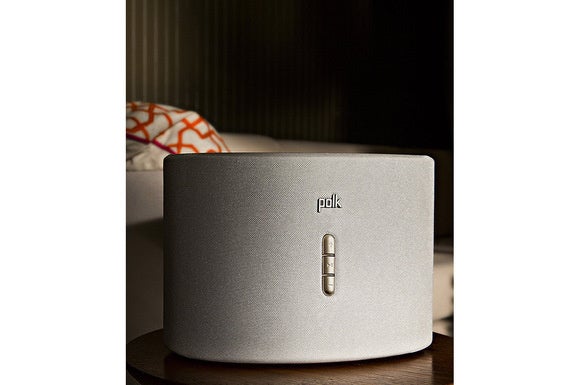 Polk: The Polk Omni S6 comes in either black or white.
A speaker of this size is going to have some trade offs. Don't be alarmed. It's simply a matter of physics. Among the most noticeable to me were percussion instruments. The drums in Adele's "Rumor Has it" and Alice Smith's "New Religion" (from the album, For Lovers, Dreamers & Me) sounded a bit boomy and flat. There was more "thud" than "snap." The top end wasn't light and airy, and the mid-range exhibieds the typical boxiness and congested coloration typical of speakers in this category.
Note that the Omni S6's strengths and weaknesses will be heightened or lessened depending on where you set it up. Like most speakers, the Omni S6 will sound differently depending on room placement. I found it sounded best when pulled away from room boundaries (like a wall). Putting the Omni S6 directly against a wall adversely impacted its bass response and made it too boomy for my tastes.
The Omni S6 easily filled my 20-foot x 34-foot dining room and living room area. I could fill that space with music at extremely high volume (much louder than I'd ever play) without the speaker breaking up into unpleasant distortion.
Previous Page 1 2 3 4 Next Page