Patent trolls may be preparing to target 3D printing
The official owner of intellectual property in 3D printing can be unclear.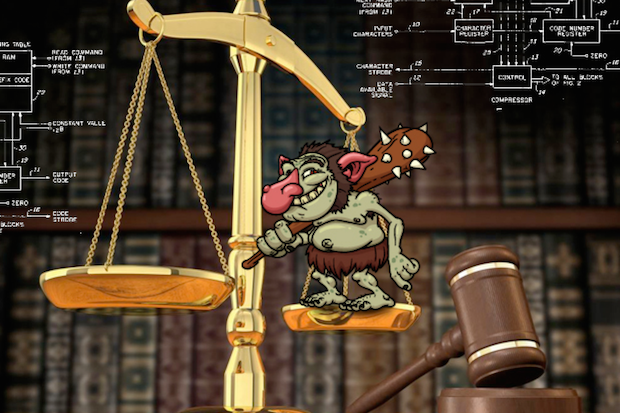 While patent litigation has been on the rise for a number of years, it hasn't been between competing companies but from patent trolls who seek to buy up patent portfolios in order to sue industry players for infringement.
One of the fastest growing arenas for patents over the past decade has been 3D printing, making it a likely target for those trolls.
"For most trolls, the goal is not to actually go into litigation. The goal is to get a quick settlement," said Paven Malhotra, an intellectual property (IP) attorney with Keker & Van Nest LLP, whose clients include Intel, Comcast and Google and is based in San Francisco.
Malhotra, who spoke on IP rights at the RAPID 3D printing conference here, said since 2008 there have been 3,500 patents granted worldwide for 3D printing manufacturing methods. Over the last few years, 700 patent applications have been filed each year related to 3D printing.
"It generally takes two to three years before a patent is actually granted. While there has not necessarily been a lot of litigation so far, chances are that with the explosion in patents... the amount of litigation that will occur is going to increase dramatically," Malhotra said. "Especially if... trolls start going out and acquiring portfolios of patents related to 3D printing."
Some of the largest patent-filing areas in 3D printing recently have been related to tissue research and industrial processes.
Of the most recent and largest patent infringement lawsuits between competitors, all but one have been settled out of court. This includes litigation between 3D Systems and Formlabs, 3D Systems and Evision Tech, and Metris USA and Faro Technologies.
Infringement cases rarely make it before a judge mainly because the average cost of litigation ranges anywhere from $650,000 for patents worth under $1 million, to about $5 million for patents deemed to have a value of more than $25 million, Malhotra said.
Just the cost of filing for a patent is on average $22,000, and if granted, then companies must pay fees to maintain those patents that average $12,000 over the life of the intellectual property.
For many companies, especially start-ups, patents may prove cost prohibitive, so 3D tech developers need to look for alternative ways to secure their intellectual property, including selling licenses to use it.
One example of alternative route was when the Hasbro toy company became frustrated that consumers were downloading 3D-printable CAD files of its toys, such as My Little Pony or Transformers, from online sites including Shapeways and Thingaverse. Instead of suing the website owners, "Hasbro was forced to chase down these individuals to try to shut down the activty, which only alienated customers and was a lot of work for Hasbro," he said.