Netgear adds an indoor model to its Arlo home security camera lineup
Arlo Q delivers 1080p video, two-way audio, and 7 days of free cloud storage for up to 5 cameras.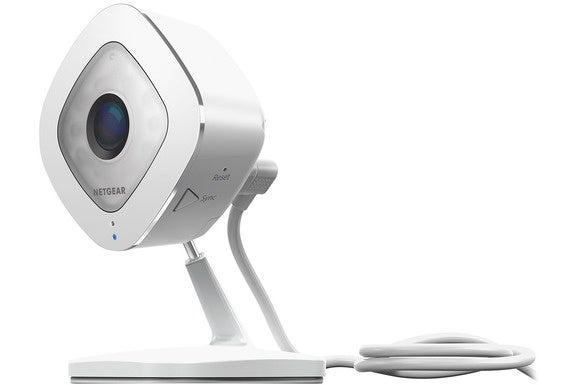 The Arlo Q's magnetic base will provide a quick and easy installation option. Credit: Netgear
Netgear's continuous video recording plan (the type of service that Nest Labs' Nest Cam provides for $10 per month) costs $10 per month for up to 14 days of storage, with each additional camera adding 50 percent to that subscription fee ($15 per month for continuous recording from two cameras, $20 per month for three, and so on).
Update roadmap
In our interview, Skripic described a number of improvements that Netgear is developing for its Arlo line, including cloud-based video analytics that will enable the motion sensors in Arlo cameras to distinguish between a dog, a moving car, and a person; and audio analytics that will enable the camera's microphone to distinguish between a dog barking and a baby crying. "We believe the scalability of the cloud analytics platform will be the differentiating factor moving forward," Skripic said.
Skripic also said Netgear will also offer IFTTT integration starting in December. "We want Arlo to integrate with other devices," he said. "Turn on your Philips Hue or LIFX lights if motion is detected, for example. That's a good deterrent feature. You'll be able to archive video to your Dropbox account. It won't be the same user experience as storing it in our cloud, but at least you get the video."