Meze 99 Classics headphone review: beautifully crafted cans
The Meze 99 Classics are an exhilarating experience for the serious music lover.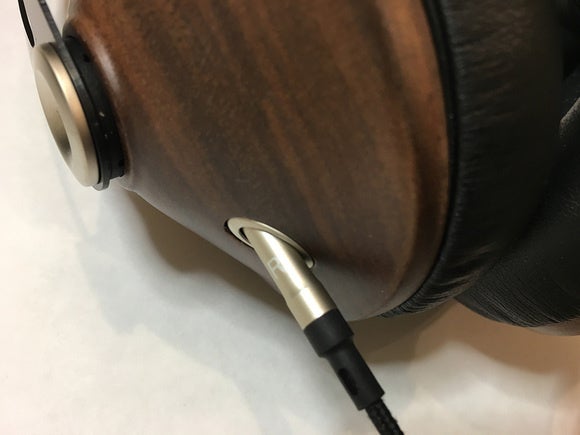 The Meze 99 Classics are symmetrically designed. There is no right or left ear cup; the left and right channel is determined by the cable. Credit: Theo Nicolakis
Another of my very few complaints about the 99 Classics was that the L and R designation isn't printed in black. Therefore, it's sometimes difficult to see which is the left side and which is the right side of the cable unless you're in just the right light. To try and address this, there is a small tactile ridge on the left cable jack, so that you can feel which is the left side without looking; still, I think the Meze team should have a better visual cue.
Comfort in an over-the-ear headphone
Wearing the 99 Classics was a joy—mostly. They were light and comfortable, even for very long listening sessions spanning hours. In fact, the more I wore them, the more I liked wearing them. Part of that comfort I attributed to the elastic tension headband. Unlike some headphones where you manually adjust the tension, the headband on the 99 Classics auto adjusts. The only potential drawback is that if you like your headphones to have a certain tightness, you can't perform that adjustment with the 99 Classics. But for me personally, the elastic tension headband worked like a charm.
Above the elastic tension headband is a dual-arm aluminum arch that secures the ear cups. The aluminum arms sets the pressure of the ear cups against the side of your head. While it worked well, the aluminum headband did transfer noticeable vibration into the ear cups with even slight rubbing.
I should also note that if you're not careful, the cable will also induce noise when rubbing against your clothes. I don't want to paint the picture that you have to be a statue to wear these. I used them while walking and even during light jogs. Everything was fine. I'm simply saying that the 99 Classics didn't reject abrasion-induced noise as well as other headphones I've reviewed or own.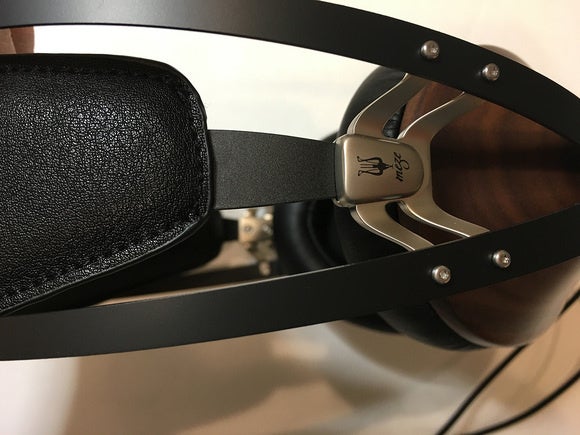 The elastic headband expands to fit your head. There is no way to manually adjust the fit. Credit: Theo Nicolakis
These cans have bite to go with their bark
Sitting down to listen to the 99 Classics was a revelation. My immediate reaction was, "Wow, these cans have some real bite!" Playing music was a dynamic, engaging experience. Playing "Claw Trucks" from the Mad Max: Fury Road soundtrack was like a clinic. It's one of the few headphones I've listened to that has been able to unleash the raw, unadulterated attack of the instruments. When paired with the gorgeous-sounding QP1R, the bottom end was completely controlled, articulate, and authoritative. I don't use those words lightly.