Meet the DxO One, a tiny DSLR-like camera that attaches to your iPhone
This pocket-sized gizmo packs a 20.2-megapixel sensor, shoots in RAW, and accommodates microSD cards up to 128GB.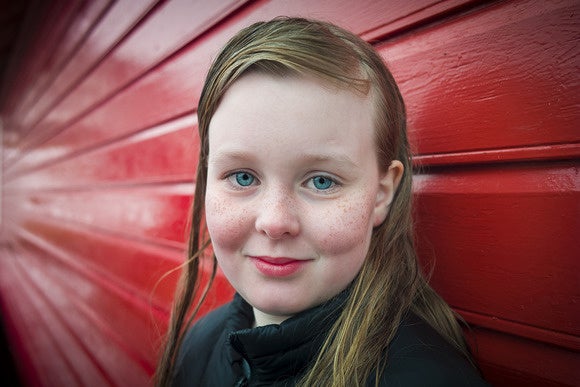 DXO Sample portrait taken with the DxO One. Gotta love that depth of field. (Click to enlarge.)
SuperRAW sounds a little bit like HDR for RAW files: The camera captures four RAW images in quick succession, then combines them later in the DxO Connect app on your computer. The software uses spatial and temporal noise reduction, and the idea is to give you noise-free images even if you took them in very low light.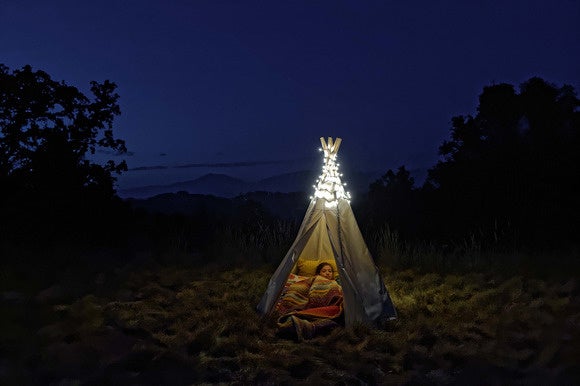 DXO. An image taken in very low light with the DxO One is still usable thanks to SuperRAW format. (Click to enlarge.)
RAW images? High-def video? Are those file sizes pretty huge? DxO told me that the default RAW mode's DNG files are about 30MB-40MB, and the proprietary SuperRAW DXO files are between 120MB and 160MB. Those are a lot larger than the JPGs I shoot with my 8-megapixel iPhone 6 camera today: Big panoramas can inch above 12MB, but typical photos are 3MB or less. The good news is, you don't have to store the DxO One's images on your iPhone or iPad itself. You can opt to save to the device's Camera Roll, but to save internal storage, you could also choose to save to a microSD card you insert into the DxO One. Cards up to 128GB are supported, and a massive card like that can store more than 2600 full-resolution 20MP RAW images or more than 16 hours of 1080p video, according to DxO.
The DxO One ships in September for $599, and U.S. customers can preorder now. The biggest risk might be the Lightning connector: If Apple decides to change to USB-C in future iPhone and iPad models, you wouldn't be able to upgrade to the new version without making your expensive camera add-on obsolete. Apple typically announces new iPhones in September, the same month the DxO One is scheduled to ship, so if you're concerned about USB-C, you could wait and see. We'll have a full review once we can get a device to test.