iWerkz Universal Folding Keyboard review: Beware this non-standard layout
A few bad layout decisions in this model .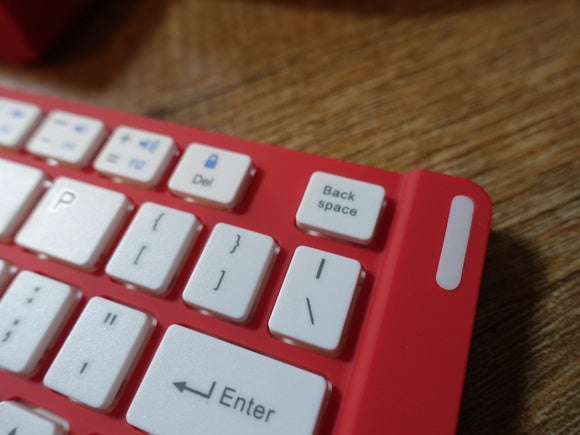 The key stands about 0.75 inch in length and roughly 0.5 inch tall. With other keyboards, I'd call these dimensions an unfortunate design choice. Someone failed to account for how important the Backspace key is in word processing. Mistakes happen. The iWerkz keyboard goes beyond forgetful design, however. About a half-inch of unused space sits directly to the left of the key. The company could have made the Backspace key larger, but it chose not to.
With all of this in mind, it seems irrelevant for me to note that the travel and response of the keys actually feels pretty good. Too bad that everything else about the typing experience is so crummy.
Final thoughts
After searching my soul, hard, I feel there's only a couple of good things I can say about the iWerkz Universal Folding Keyboard with a straight face. First, its hard plastic sleeve, which is made from low-quality plastic, can be slid off and used as a stand for your tablet or smartphone. It even offers a few different viewing angles when serving as a stand.
Second, the price tag on this is only $30 (and I say "only" loosely). You can get a Jorno knock-off with a much better experience for just a few dollars more, but at least something so terrible isn't flat-out expensive.