Intel's Kaby Lake chip is a must-have for 4K video fiends
Intel's Kaby Lake chip brings a modest bump in performance and some amazing video optimizations, as the third chip on the company's aging 14-nm process.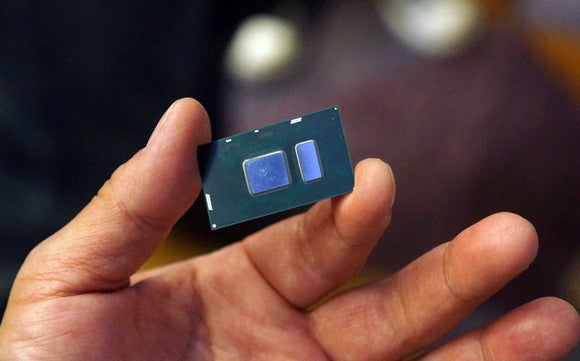 This is Intel's new 7th-gen Kaby Lake CPU, which will initially come in a dual-core variant.
In January, expect to see additional products for enthusiast notebooks and desktops, as well as workstations and servers for the enterprise, Intel executives said. They'll include new "Extreme Edition" chips, 65-watt S-series chips, and quad-core H-series chips.
For now, though, Intel and the PC industry merely hope you'll find Kaby Lake worth buying. For years, Intel has tried to direct the PC industry-you might recall its fixation with ultrabooks and two-in-one tablets. Now, it's more responsive to what customers are actually doing with its products. Intel's stance might have been different had it developed a potent mobile processor that it could turn to as PC sales fell. Until it can make its embedded future a reality, though, Intel still needs your business.
Source: CIO
Previous Page 1 2 3 4