Intel Kaby Lake Review: What optimization can do for a 14nm CPU
There's no die shrink, but Intel's 7th-gen chip brings both a decent performance boost and buttery-smooth support for advanced video playback.
When Intel's Kaby Lake CPU arrived at our doorstep in the form of Dell's XPS 13 laptop, it was wrapped in foreboding. Hardware fans have long been in denial about the inevitable end of Moore's Law. With Kaby Lake, Intel's abandoned its relentless "tick-tock" march in favor of a slower "process-architecture-optimize" stroll. Semiconductor doomsday seemed nigh.
Kaby Lake is the first CPU produced under Intel's new plan. The plan started with a "tock"—a CPU shrink (22nm Haswell to 14nm Broadwell), then a "tick" of efficiency improvement (14nm Broadwell to 14nm Skylake). Intel wasn't ready to produce another tock yet, though. Instead we got a second tick, an "optimized" 14nm Kaby Lake. The question is whether there really is much improvement from Skylake to Kaby Lake, or is Intel just stalling while it looks for a way to stretch Moore's Law even further.
I can say now that it's a decent step forward. To find out just how much you get and where it's from, you'll have to read on.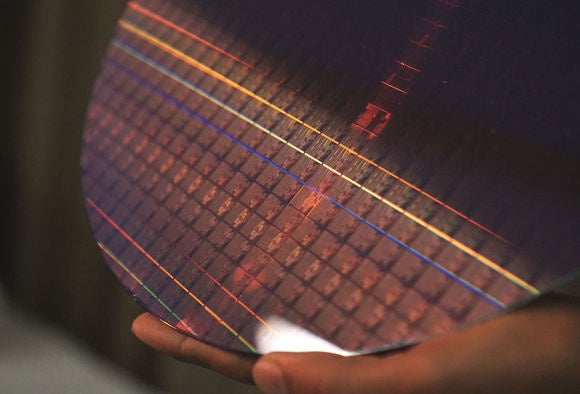 Intel's 7th-gen Kaby Lake is built on a 14nm process similar to that of Skylake CPUs, but manufacturing tweaks give it a performance boost, the company says.
How we tested
A laptop CPU is inherently more difficult to review than a desktop CPU. You can't isolate a laptop CPU like a desktop CPU—it's part of a complete package. Each laptop vendor makes different performance decisions for thermals, power and weight, so it can be hard to suss out the CPU's impact unless the laptops are exactly the same. Otherwise, you're really comparing laptop A with laptop B.
Fortunately, I had access to three generations of Dell's excellent XPS 13. They're not identical, of course, but they're close enough that the comparison has some validity. I purposely selected tests that would minimize those differences.
Meet the XPS 13s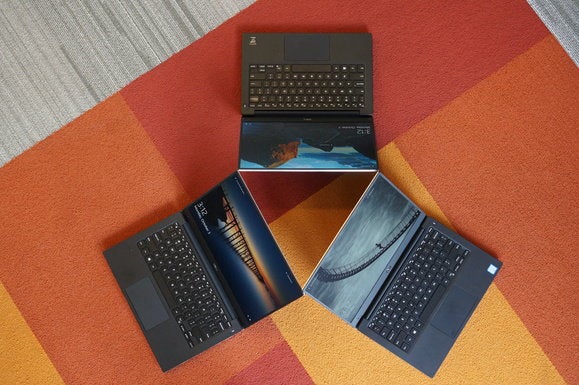 Kaby Lake, Skylake, and Broadwell power these three generations of XPS 13 laptops.
The newest XPS 13 costs $1,100. It's equipped with a 7th-gen Kaby Lake Core i5-7200U, 8GB of LPDDR/1866 in dual-channel mode; a 1920x1080, non-touch, IPS panel; and a 256GB Lite-On NVME M.2 SSD.
I reviewed its predecessor last year. It has a 6th-gen Skylake Core i5-6200U, 8GB of LPDDR3/1866, a 1920x1080, non-touch, IPS panel and a 256GB NVMe M.2 Samsung SSD.
Then there's the original XPS 13, configured with a 5th-gen Broadwell Core i5-5200U. Because it was the entry-level model, it had 4GB of DDR3/1600RS in dual-channel mode and a 128GB M.2 SATA drive. It also had a 1920x1080, non-touch IPS panel.