HyperX Cloud Revolver review: New look, new sound, higher price
Variations on a theme.
Cloud sound
Dig into the specs, and you'll find the Revolver is more than a mere Cloud reskin. It uses new 50mm drivers instead of the 53mm drivers in the original Cloud and Cloud II, and boasts of a "Studio-grade Soundstage" on the box.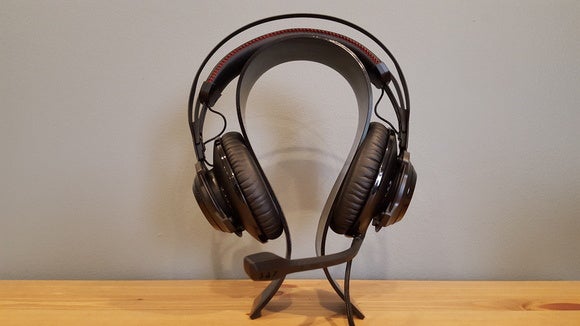 In practice? It still sounds quite a bit like the original HyperX. In fact, it's funny to see HyperX talking about improving on the Cloud's directionality, because it's one of the original headset's strongest features.
The difference is noticeable, though. Ever-so-slight, but noticeable. That's especially the case in well-mixed music, where it's easy to pick out a certain instrument and pay attention to where it seems to be located—the Revolver has a bit more left/right play than the Cloud and Cloud II. This headset also seems to push the mids a bit more, too.
Will you notice, day-to-day? Probably not. Both the HyperX Cloud and Revolver are strong headsets, especially in the $100 tier. I'd give the Revolver the edge, but it's also $50 more. That said, if you care about the infinitesimal difference in quality between the Cloud and Revolver, you're probably better off buying real headphones instead of a gaming headset.
Mic quality is about the same as any other HyperX headset—or, in other words, not that great. Without a USB sound card, the Revolver lacks the Cloud II's software-side noise cancellation, and the mic is pretty bad at filtering out plosives. It's loud and clear enough for online gaming—all that really matters—but this is another area where Kingston desperately needs to improve.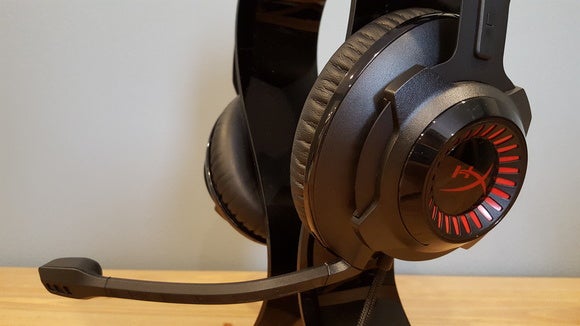 There's apparently a version of the Revolver coming soon with 7.1 support and (I assume) noise cancellation for the microphone—think of it like the Revolver II. If you're interested in the Revolver, I'd recommend waiting for the updated model, if only because this headset's mic is subpar. Since you're already spending more on the Revolver than either the Cloud or Cloud II, you might as well get the best version possible.
Bottom line
The biggest problem with the HyperX Cloud line is that it hit such a high point the first time around. Great performance, cheap price—it's hard to top that.
The HyperX Cloud Revolver isn't a bad headset—it's more comfortable than the original HyperX, albeit barely, and has a stunning, if borrowed, new look. There's just not much reason to buy it over the original HyperX Cloud or Cloud II, though. The audio's improved, sure, but probably not enough to justify paying $50 more. At that point, you're in a whole different (and crowded) tier of headsets.