How to use AMD's WattMan, the powerful new overclocking tool for Radeon graphics cards
Forget about third-party overclocking tools. WattMan has everything you need to crank your graphics cards to 11.
This application-specific profiling ties in nicely with the rest of WattMan's overclocking capabilities, which can also be applied on a per-game basis. With the Profile WattMan tools located inside each game's specific settings in Radeon Crimson, you can overclock your RX 480 in the games that need more horsepower and bump the target temperature down in less strenuous titles.
Playing with power
WattMan's powerful granularity is the application's biggest strength, and that strength is most apparent in its clock speed and voltage controls.
Like the power management technology found on modern CPUs, AMD's PowerTune management engine switches between seven performance states, which are defined by unique clock speeds and voltages. Using the WattMan tool you can configure each of these seven states to your own personal preference.

For most people, that means overclocking the top clock state into the highest possible stable speed, up from the RX 480's normal 1,266Mhz boost state. But before you do that, you'll want to increase the card's power limit as much as possible.
The power limit slider dictates the amount of power that your graphics card will allow itself to draw. If you increase it, you can reduce power consumption-related throttling—which can lead to higher stable overclocks—and if you decrease it you can reduce overall power consumption. During our testing, we found that the RX 480 performed slightly better if you set the PowerTune limit to +10 percent.
Theoretically the RX 480's PowerTune limit can be raised all the way up to +50 percent (or lowered to -50 percent). But AMD engineers say that +20 to +25 percent will probably more achievable for most cards. Ah, the silicon lottery.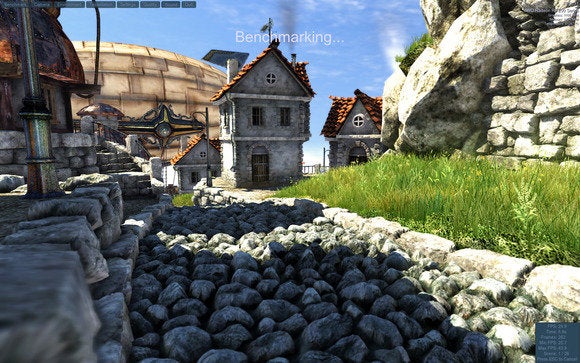 Graphically rich benchmarks like Unigine Heaven, which loops GPU intensive workloads and reports clocks and temperatures, can be useful for testing the stability and performance of an overclocked graphics card.
With that done, overclocking a graphics card involves firing up a looping benchmark like Unigine Heaven and then increasing the core clock speed of your graphic card until the benchmark crashes. Then you reduce clocks speed a bit and run it for a few hours to verify stability, continuing to reduce clock speeds if necessary. (Adjust the card's power limit using the same technique.) We were able to push our RX 480's clock speeds up to 1,330MHz, or about a 5 percent increase, before we ran into stability issues.
When it comes to the per-state voltage controls, it's best to focus your efforts on the highest three clock states, where the RX 480 spends most of its time during intense gaming sessions. State 7 is the boost state of the RX 480, where the clock speed in WattMan is set to 1,265 and the voltage is set to 1,131. The maximum voltage that WattMan can set for any given state is 1,150. If you want to overclock the RX 480, setting State 7's voltage to 1,150 will improve stability while you raise clock speeds.
Previous Page 1 2 3 4 Next Page