How to build a cheap but powerful gaming PC for $500
She's got it where it counts, kid.
Sure, it's a budget rig, but you still have to think about the future. Speaking of which…
Processor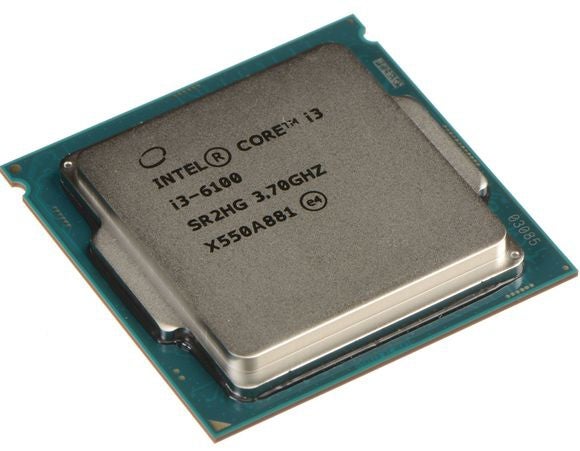 …a future upgrade path is the reason I'm opting for Intel's 3.7GHz Core i3-6100 ($118.29 on Amazon) over an AMD CPU.
AMD's APUs and FX chips are darlings of the budget-build world, and chips like the FX-6350 ($117.52 on Amazon) and X4 880K ($100.61 on Amazon) indeed deliver great price-to-performance value in low-cost gaming PCs. And you can overclock them, unlike the Core i3-6100! But pairing the Core i3-6100 with a discrete GPU will give you significantly more in-game frames than AMD-based APUs, as Hardware Canucks shows, and more importantly you're leaving yourself room to upgrade in the future.
With Zen CPUs, Bristol Ridge APUs, and socket AM4 right around the corner, the FX chips and APUs currently on sale are basically a dead end. The aging AMD chips you can buy right now are the best you'll ever see, and the platforms themselves lack many newer features.
The Core i3-6100 is built around Intel's modern Skylake platform. In the future, you could drop in a Core i5 or Core i7 chip for a massive performance upgrade, and Intel's next-gen Kaby Lake chips are expected to use the same socket. There's room to grow with the i3-6100. It's only a dual-core chip, but hyper-threading means it effectively has four.
Motherboard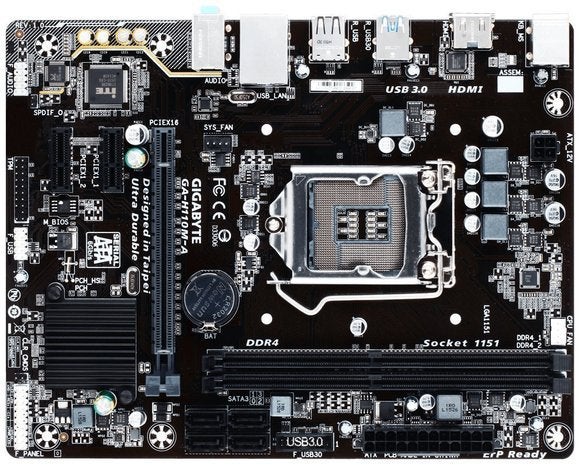 And, after all that talk about modern features and upgradability, I've selected a motherboard based on the H110 chipset, aka the most nerfed Skylake platform available. Strict budgets can break your heart.
That said, the Gigabyte GA-H110M-A micro-ATX motherboard ($54 on Amazon) delivers everything you need for single-card gaming. There's a solitary PCIe x16 slot, two PCIe x1 slots for some extra upgradability (though one will likely be covered by your Radeon RX 470), a pair of DDR4 memory slots, and support for up to four USB 3.0 connections (two in the I/O shield, and the ability to add another two via an internal header). You'll also find four SATA 3.0 connectors for full-speed SATA SSDs.
You won't find support for cutting-edge M.2 and PCIe SSDs like you would in pricier H170- and Z170-based Skylake motherboards—but hey, if you're building on a budget you're unlikely to drop big bucks on bleeding-edge storage anyway. You also won't be able to overclock any chips installed in this motherboard. The more constricting design decision is the inclusion of a single fan header, meaning you won't be able to connect two case fans to the Gigabyte GA-H110M-A, unless…
Previous Page 1 2 3 4 5 6 Next Page