How to build a cheap but powerful gaming PC for $500
She's got it where it counts, kid.
Building a gaming PC on a $500 budget is all about compromise. Unlike with high-end PC builds, you simply can't have your cake and eat it too. Adhering to strict spending limits flat-out means that at least some of your hardware will sacrifice performance on the altar of The Overall Good.
But which hardware? How badass a gaming PC can you truly achieve for $500? That's what this article is all about.
I've spent the last several days researching all the configuration variables and have finally settled on a $500 gaming PC setup that I'd recommend. To be clear: I didn't actually build this PC, so you won't find performance benchmarks at the end. But if you handed me $500 in cash today (is my boss reading this?) here's the rig I'd build, complete with justifications for each and every part.
Yours would likely be different. Like I said, compromise involves hard choices, and hard choices often aren't universal choices. Think you could come up with something better for $500 or less? Drop your alternatives in the comments. I'd love to read them!
Graphics card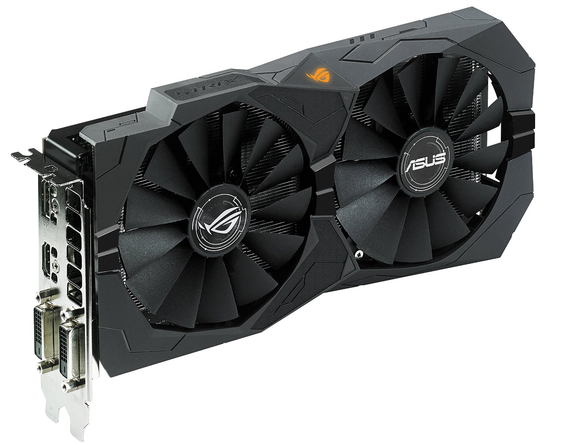 The first question to ask in any budget gaming build: balance or raw gaming firepower? As PCWorld's graphics and gaming editor, I'm all about pushing maximum pixels, so the cornerstone of this PC is the Asus Strix Radeon RX 470 OC Edition ($200 on Amazon), eating up a full 40 percent of the budget. No guts, no glory.
I'm bummed that more-powerful Radeon RX 480s aren't actually available at AMD's oft-trumpeted $200, but the Radeon RX 470 is still a great option for that price. While it doesn't quite deliver no-compromises performance at 1080p resolution, it comes damned close. Many games will hit the golden 60 frames-per-second standard at Ultra settings, and if you're not quite there, dropping your graphics to High or fiddling with just a setting or two should boost you over the hump. I'm partial to this Asus Strix model because it's custom-cooled without exceeding $200, unlike other RX 470s.
"But Brad! You recommend the 3GB GeForce GTX 1060 ($200 on Amazon) in your best graphics cards roundup!" Indeed I do, keen-eyed hypothetical reader—and I think it's still a better bet if you're dropping a new graphics card into an existing PC. But the two cards are pretty evenly matched, and the Radeon RX 470 holds a few key advantages that make me lean towards it in this instance.
First, its 4GB memory capacity is more future-proof—an important element of a budget build. Second, an eventual upgrade to a variable refresh rate monitor would do wonders for the gameplay experience of a budget build, and AMD FreeSync monitors are significantly cheaper than Nvidia G-Sync panels, starting at just $120 on Amazon for a 22-inch 1080p screen.