Grace Digital CastDock X2 review: A clever Chromecast Audio companion
But when it comes to bass, this speaker delivers a little too much of a good thing.
If the device or app you're casting from doesn't have EQ settings, you'll have to live with the bass or buy something else. EQ made things bearable for me. Without the EQ, the CastDock X2—powered by a 50-watt Class D amplifier—can get quite loud. It's great for dance parties. Some of the people I played it for loved the way it played hip-hop.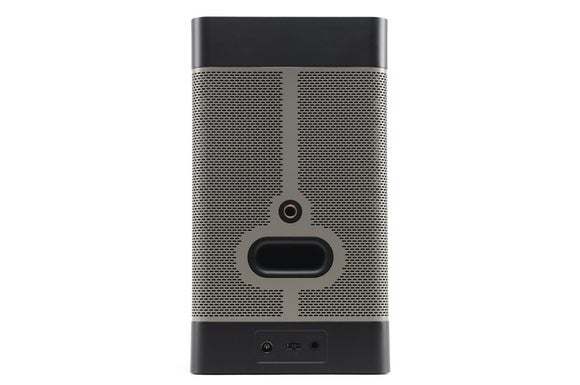 The port in the back of the unit delivers heavy bass response. The standard 1/4-inch threaded hole above it enables you to mount the cabinet.
Conclusion
Pulling the amount of bass that Grace Digital does out of a mere 7.75-inch high, 4.25-inch wide speaker enclosure is quite a feat. I prefer speakers that deliver more balanced frequency response, and I'd rather not have to tweak EQ settings in an app to get that. But I'm not everyone. If your favorite music player provides a means to EQ its output, no problem. Or as I said, you might like or even love its bass. That's the way it is with audio.