Garmin Nuvicam LMTHD review: This premium dashcam commands respect
We love the Nuvicam's huge touchscreen display and high-quality video.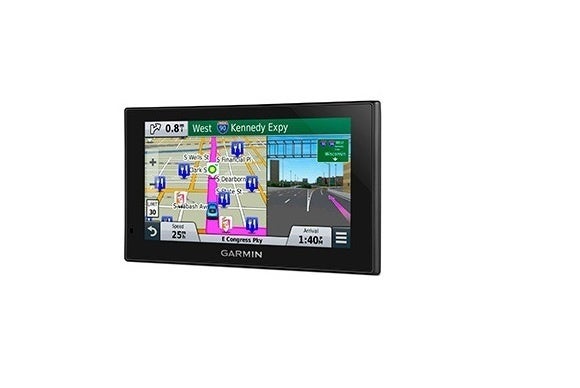 The Nuvicam is large and in charge, if only because it serves up a large 6-inch touchscreen display and adds a substantial $400 charge to your credit card. Considering you get lifetime maps and traffic and most of the cams in the roundup are only $100 or so cheaper, that's actually not bad for a co-pilot that takes video.
The Nuvicam LMTHD also sports "intelligent" features such as lane departure and collision warnings, as well as the smarts to switch the display to the camera when you reach an intersection—a hotspot for fender benders. The latter I found useful, the former two, as mentioned up front—I turned off. One thing I did like is that you can pair your phone with the unit via Bluetooth, to use the Nuvicam LMTHD's speakers as a hands-free solution.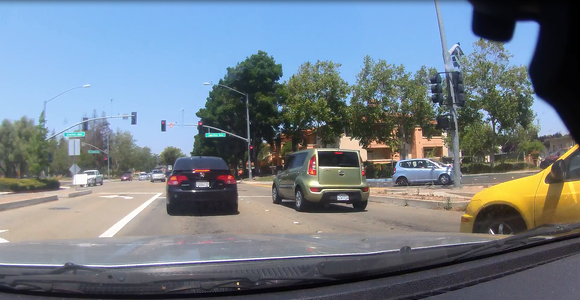 The Garmin Nuvicam is expensive, but it offers a large, 6-inch touch display, plus lifetime maps and traffic.
What's really enjoyable about the Nuvicam LMTHD is the ease with which you can control it via its 6-inch touch display. The only things non-touch are the snapshot button on the top of the unit and the power button on its front face. Garmin couldn't tell me the rating for the onboard battery, but it lasts for quite a while—long enough that you can use it dismounted as a happy-snap camera for at least ten minutes.
The Nuvicam LMTHD marries to its mount using a clever single-orientation, magnetic coupler and sticks to the windshield with a rather powerful suction cup. It's the only unit in the review whose cable runs to the mount, which makes it by far the easiest to remove and take with you. The unit supports Garmin's BC 30 wireless backup camera and has dual SD card slots—one for the dash cam, and the other for the augmenting the onboard map storage. If it did radio and music via reverse Bluetooth it could be a rockin' infotainment add-on for older vehicles.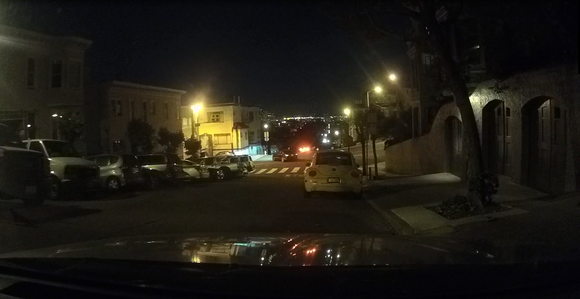 This night shot from the Garmin Nuvicam shows nice detail even in extremely limited light conditions.
My only minor issues with the Nuvicam LMTHD, besides its having a short, fat cable that's nearly impossible to hide, are that it's cool-looking, conspicuous, and large. Huh? Okay, cool-looking and conspicuous are only a negatives in that the day you forget to take it with you is probably the day someone will smash a window and pilfer it. C'est la vie. On the other hand, when drivers around me noticed the video screen, they tended to drive more respectfully. C'est la vie. Large means you must be careful where you place it lest you block a considerable portion of your view.