DxO One review: A better camera for your iPhone
Camera add-on brings DSLR quality to the iPhone.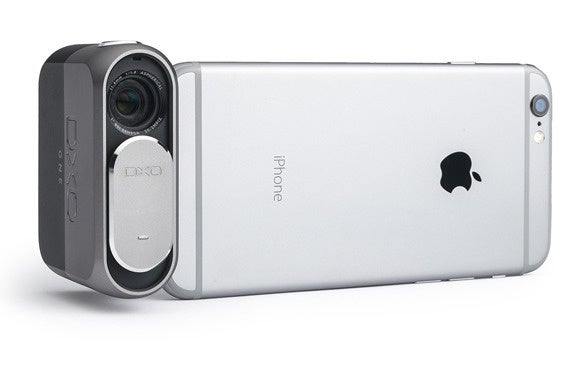 I've had a chance to shoot with the DxO One iPhone camera for a month, and it's darned impressive—a bit funky (technologically speaking), but darned impressive. As a picture-taking tool, the DxO One is much better than the camera in any iPhone, and you end up with a display that's bigger and higher resolution than the displays in most DSLR cameras.
If you're a casual i-photographer, the modest hassle of using the DxO One and its almost immodest cost may be too much for you. But if you're serious about your shooting and don't want to lug a bigger camera with you everywhere, read on to learn more.

Taken at the State Fair of Texas with the DxO One and processed in DxO Optics Pro 10.5. Credit: William Porter
Small and connected
Like the Sony and Olympus "lens-style" cameras that have been around for a year or two, the DxO One is smaller than competitive cameras because it doesn't have a display of its own. The DxO One connects to your iPhone and you control it from an app. I've shot with the Olympus Air lens-style camera and I like it, mainly because I already have a collection of excellent micro four-thirds lenses. But the Olympus Air is the size of a baseball, and that's before you add a lens, so it's a pocket camera only if you've got big pockets and don't mind looking lumpy. The DxO One, on the other hand, is a little smaller than my wallet and fits innocuously in a pocket.

Olympus Air with 17mm lens on the left, DxO One on the right, and, for size comparison, my wallet. Some things fit in your pocket more easily than others. Credit: William Porter
Equally important, the DxO One is easy to start and reliable enough that you'll want to use it all the time. The key to this achievement is DxO's decision to connect to the iPhone not by Bluetooth or Wi-Fi but via the Lightning port. No need to pair devices or select a private Wi-Fi network—just slide the lens cover to pop out the connector and plug the DxO One into your iPhone. The DxO One app launches automatically (most of the time) and voilà: you're ready to shoot. While shooting, the lightning connection is faster and more reliable than a wireless connection.

View of DxO One with lens cover down and lightning connector extended. Credit: William Porter