Dash cam reviews: What you need to catch the maniacs and meteors of daily driving
They can record what's ahead (and occasionally, what's behind), and mark it with GPS (or what's the point?). This is exactly what you need on the mean streets of modern life.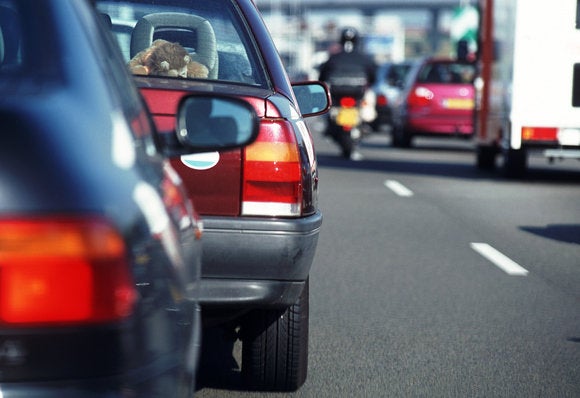 Dash cams are already essential in many countries because of scam artists who try to create accidents so they can sue you. They've also proven useful for catching the occasional meteor, as just happened in Thailand (and in Russia a few years ago).
But while auto cons aren't as common here, recording your excursions is a reasonable precaution to take—especially if you're driving professionally.
Few people are as well situated geographically as I am to test dash cams. Within two blocks there are major four- and six-lane thoroughfares, numerous bike lanes, joggers, dog walkers, music moles (ear-budded pedestrians) and a major bus nexus serving both public and private coaches. I could hardly wait for the arrival of the six cameras we ordered for this roundup: Cobra's CDR 840 and CDR 900, Garmin's Dash Cam 20 and Nuvicam LMTHD, KDLink's X1, Thinkware's X500, and Yada's Dash Road Cam HD.
All use 12-volt, switched power via the cigarette lighter (also known as the auxiliary power outlet) and offer the basic features you should look for: continuous looped recording; incident recording triggered by impact (G) sensors; continued recording when power fails; a decently wide field of view; day and night video recording, and microSD card storage. Four of the six also featured GPS (the Cobra CDR 900 and Yada did not), which watermarks your video with geographical coordinates. Of those four, only one—the KDLinks X1—didn't automatically set the time via GPS. This is a disappointing omission, given that GPS data could be essential in resolving disputes
They record by day, they record by night
All the dash cams I looked at took very good daytime video, and five of the six took reasonably good night video—the Yada being the odd cam out. The Thinkware X500 set itself apart from the crowd with its ability to record both front and rear video. Yes, it will literally cover your ass.
Aside from rear-view and GPS, the most salient differences between the products are the interface/controls and "intelligent" features such as lane departure and collision warnings that you get with the Garmin Nuvicam LMTD and the Thinkware X500. I tried them...and I turned them off. In practice, they simply told me I was changing lanes, in heavy traffic, or had just been cut off. Additionally, the collision warnings come too late to do anything but distract you at exactly the wrong time. The ThinkWare also features speed camera alerts, which tell you that you should drive the speed limit.
I definitely had my favorites, but all the products will capture any metal-meets-metal incidents in your life. Although in the case of the Yada, only during the day.