Bowers & Wilkins P9 Signature Headphones review: Exquisite design, gorgeous sound
B&W knows how to celebrate. The British audio company is marking its 50th anniversary with a set of to-die-for cans.
The P9 Signature had an uncanny knack of rendering music with both immediacy and dynamics. If there are spacial cues in the recording, you'll notice them with the P9 Signature too. Fire up well-recorded music and this attribute comes out in spades.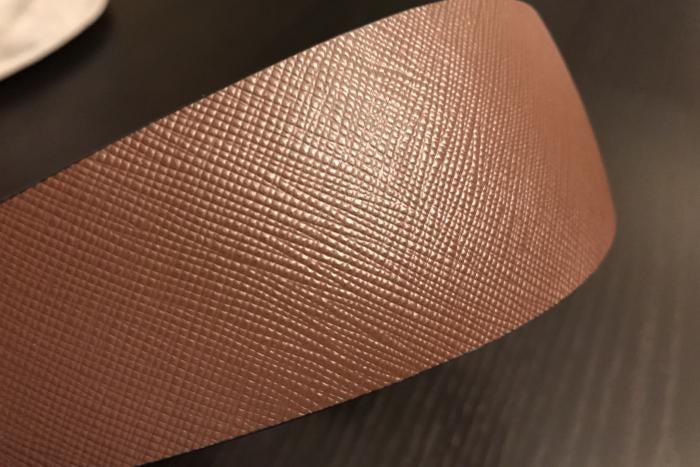 Detail of the cross-hatched leather along the top of the headband.
If you want the P9 Signature to sound their best, crank up the volume; they really open up when you play them close to reference level. When you do, sit back and enjoy. You'll feel the bass in these headphone's acoustic cavity. If you can't put 1500 glorious watts of subwoofer action in your room, this is the way to go. I briefly jacked up the volume (I do value my hearing) to painful levels and there wasn't a hint of harshness or strain. The sound was effortless. On a few occasions, however, I did get the impression that certain musical frequencies excited a particular resonance in the headphone cavity.
Worthy of a 50th celebration
Happy birthday, B&W, and congratulations on this awesome achievement. The beauty of the P9 Signature is surpassed only by its first-rate audio performance. Expensive? Yes, $900 is a whole lot of lettuce. But the price tag isn't over the top for what's delivered. It certainly wouldn't be money wasted.
Previous Page 1 2 3 4