APAC is getting serious about the Internet of Things: Digital Realty
More than 70 percent of APAC firms have an IoT solution in place or are in the process of implementing an IoT solution, said Digital Realty's Daryl Dunbar.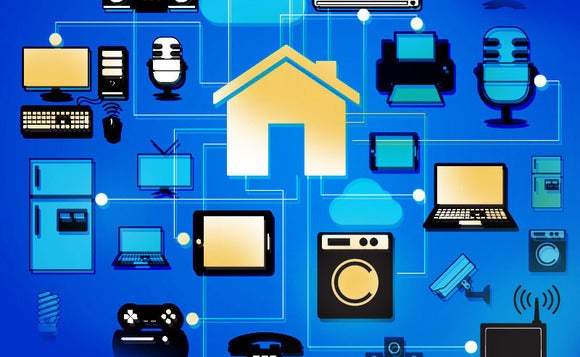 The Internet of Things (IoT), which may once be thought of a lofty idea, is set to become a reality soon. Propelled by the declining cost of internet-connected sensors, expanded Internet connectivity, and high adoption rate of mobile devices, it may not be long till everything is linked to everyone in an integrated global network. We talk to Daryl Dunbar, Digital Realty's Managing Director for Asia Pacific, to learn more about the IoT trend in the Asia Pacific region (APAC) and the impact of IoT on APAC businesses.
How real is IoT in the Asian context? Is it the beginning of the IoT hype cycle or you are seeing real implementations in the region?
Implementations in the APAC region are very real, with organisations across verticals investing more into IoT. While consumer IoT dominates much of the attention today, it is in fact industrial IoT that will be spurring increased adoption in the region. Be it in healthcare, manufacturing, or even retail, more and more companies are subscribing to the efficiencies offered by IoT and integrating them into their daily operations. In APAC, more than 70 percent of firms have an IoT solution in place or are in the process of implementing an IoT solution, higher than the global average of 65 percent.
As the world's largest industrial hub, APAC is also poised to lead global growth. According to Frost & Sullivan, total APAC spending on IoT is forecasted to grow at a compound annual growth rate of 34.1 percent to reach US$57.96 billion by 2020. This is supported by the fact that more than 85 percent of surveyed firms in APAC believe that IoT solutions will be the most strategic technology initiative for their organization in a decade. This percentage is higher than the global average of 80 percent.
Regionally, more is being done to share the knowledge of IoT as well. In one such instance, Computex Taipei will have a dedicated space featuring the IoT. This collaboration between players in the ecosystem will undoubtedly help propel the IoT industry to greater levels of operational and cost efficiencies.
As countries today gear themselves to become smarter and more connected, IoT is certainly becoming a central theme globally for businesses and nations.
In APAC, which countries will take the lead in IoT implementation?
Countries in APAC are one of the forefront runners in the global IoT movement. Notably, both Australia and Singapore are making great progress in APAC. For example, Singapore has already made multiple investments to connected devices in its bid to become a 'Smart Nation'. Beyond wearables and smart appliances, the Singapore government has begun installing sensors across the island for various surveillance and monitoring requirements. In the country's private sector, we are also seeing advances in IoT, including remote healthcare and monitoring systems in assembly lines.