AMD's Radeon Software Crimson ReLive debuts with features galore
Highlights include impressive new rivals to Shadowplay and FRAPS.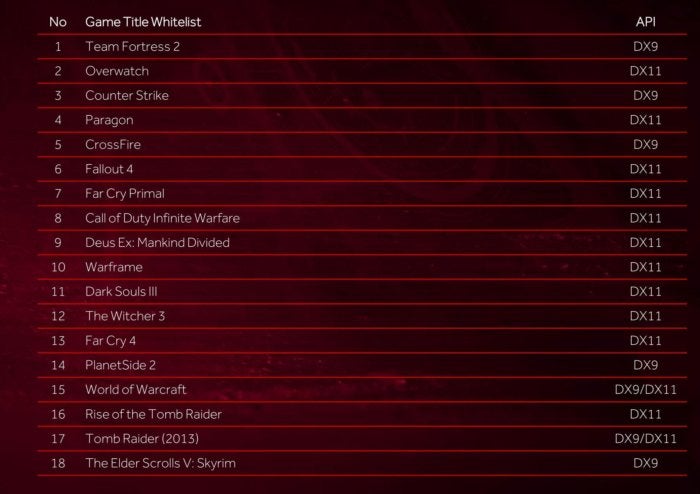 AMD
The games supported by Radeon Chill at launch.
AMD's rolling out game support for Radeon Chill using a whitelisting method, which means the company approves specific games and creates profiles for them. Over time, AMD hopes it can move to a blacklisting method instead, Makedon says—disabling Radeon Chill only in games where it doesn't function properly. DirectX 9, 10, and 11 games can be supported by Chill at launch.
Next page: New WattMan and FreeSync features, AMD's FRAPS rival, and more
Bad cable warnings
Not all graphics card problems stem from bad GPUs—glitched visuals and black screens can be caused by on-the-fritz cables, too. Radeon Crimson ReLive adds a new display connectivity feature that detects when the HDMI cable you're using is no good.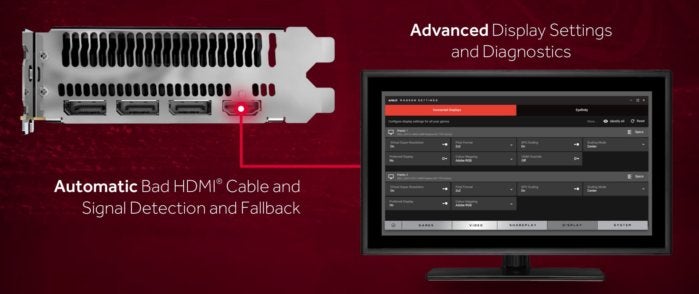 AMD
In order to help you troubleshoot the problem, the software will try stepping down through lower resolutions and refresh rates until you hit one that the cord can handle. Once that happens, Radeon Crimson ReLive will pop up and warn you that you need to use a different HDMI cable. Useful stuff!
You'll also find some new advanced display settings included in the update.
FreeSync and WattMan improvements
Two of AMD's flagship features gain small, but noteworthy upgrades in Radeon Crimson ReLive.
First up: FreeSync, the affordable Radeon rival to Nvidia's G-Sync. While the star of the show remains FreeSync's ability to eliminate stuttering and tearing for buttery-smooth gameplay, Crimson ReLive is adding support for windowed borderless full-screen mode in games. (Your wish has finally come true, r/amd.) Another new addition is gradual refresh-rate ramping over time for laptops, which aims to save power and make transitions between desktop and full-screen mode smoother on notebooks.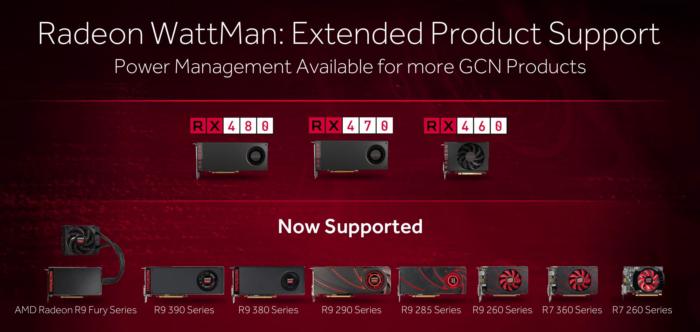 AMD
Radeon WattMan is expanding to many more AMD graphics cards.
AMD's superb new Radeon WattMan overclocking tools, meanwhile, are expanding beyond the Radeon RX 400-series to many (but not all) Fury, Radeon R300-series, and Radeon R200-series graphics cards. Check out the graphic above for the full list of supported GPUs.
HDR support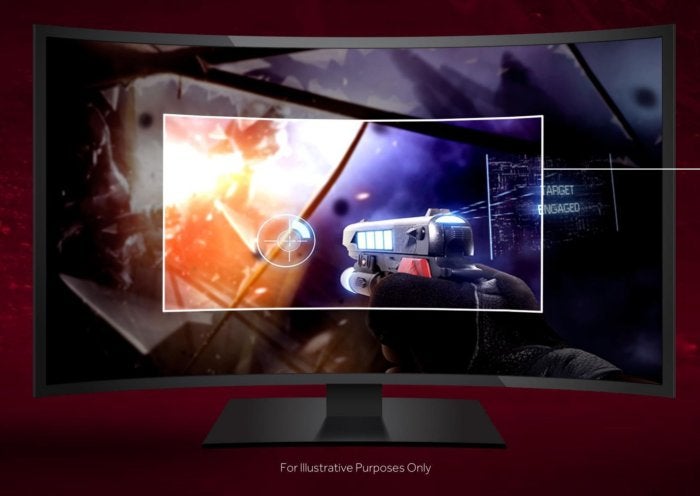 AMD
HDR makes brights brighter and darks darker.
High-dynamic range monitors don't even exist yet—only HDR TVs—but the HDR age is kicking off for Radeon users regardless. Radeon Crimson ReLive includes support for both Dolby Vision and HDR-10 so you can sidestep the pesky HDR standards war that's a-brewing.
Previous Page 1 2 3 4 5 Next Page