Amazon Fire TV review: The 4K box to beat (for Prime subscribers, at least)
The latest Fire TV makes some welcome improvements, but owners of the original needn't upgrade.
Prime, Prime, and more Prime
At this point, Fire TV still isn't accommodating to people who lack Amazon Prime subscriptions. So much of the Fire TV's home screen, menu sections, and search are dedicated to Amazon video that you'll feel like an uninvited guest for not paying the $99 annual cover charge. Given that the entire Fire TV business model hinges on you buying more stuff from Amazon, it's unlikely that this situation will change.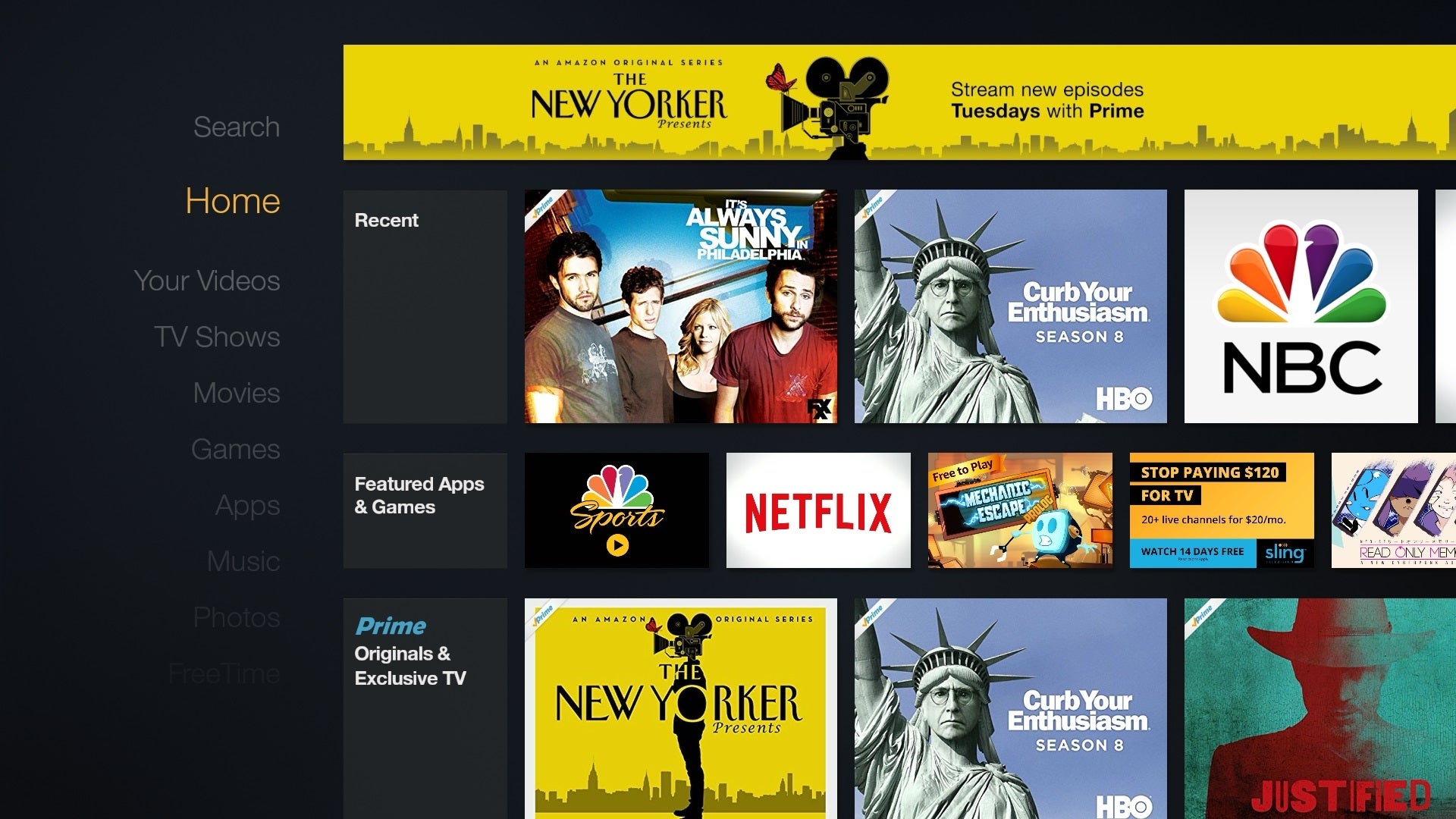 Prime originals and exclusive TV
With membership in hand, the Fire TV becomes much more pleasant, albeit loaded with redundancies. Sections like "Prime originals and exclusive TV" are duplicated several times throughout the system, and you'll wade through five different menus—Home, Your Shows, TV Shows, Movies, Games—just to reach the master app list. While the system is more streamlined than it once was, it's still as if Prime video is chasing you around with every click of the remote. (The Fire TV does have lots of third-party apps, which you can compare with other streamers here.)
And yet, there's almost a method to this madness. Amazon doesn't want you to think too hard about what to watch. Instead, it wants you to thumb around a bit until a pleasant piece of poster art floats by, and you click it. You'll probably neglect some other apps at the expense of what Prime has to offer, but that's the point.
I'm oversimplifying a bit, as the Fire TV does make some meager attempts to bring other video sources into its menu system. My "Your Shows" section, for instance, included a strip of video recommendations from Crackle, though none of my other installed apps provided the same courtesy. The home screen also includes some recommendations from apps like Netflix and Starz, but the integration is weak; clicking just dumps you into the main menu of that respective app. While Fire TV has the makings of more than just a vessel for Amazon video, it hasn't put all the necessary pieces together.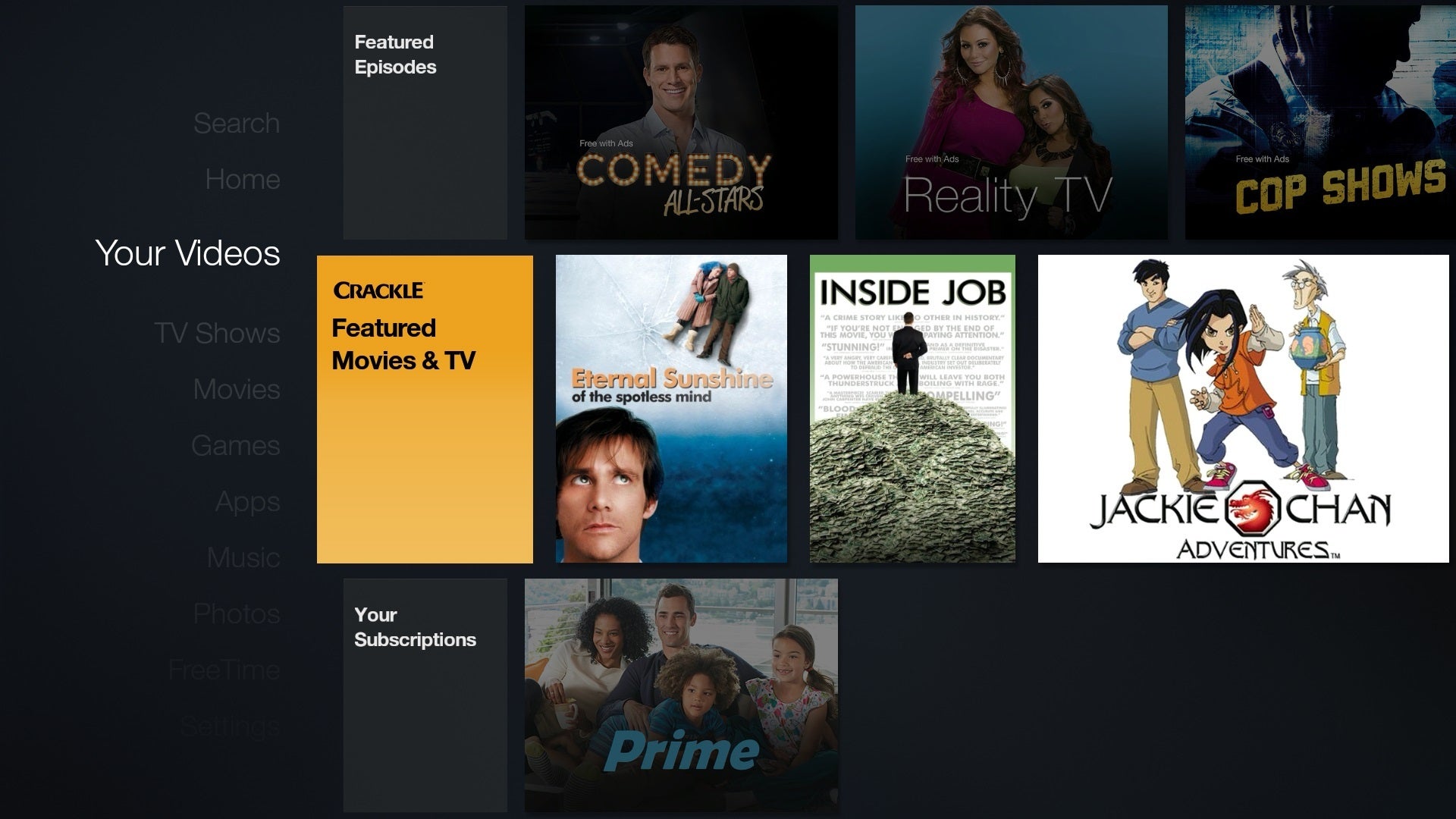 Crackle brings some videos directly to the Fire TV home screen, but they're buried under a dozen Prime video teasers.
Alexa, justify your existence
At launch last year, the latest Fire TV introduced one new software trick, though it has since trickled to the original model as well: Users can now tap into Alexa, the cloud-based virtual assistant introduced with the Amazon Echo, for smart home controls, pizza delivery, music playback, and all kinds of Internet-based queries. To set up Alexa, you install a companion app on your phone, then use it to decide which Internet services Amazon can access on your behalf.