Amazon Fire TV review: The 4K box to beat (for Prime subscribers, at least)
The latest Fire TV makes some welcome improvements, but owners of the original needn't upgrade.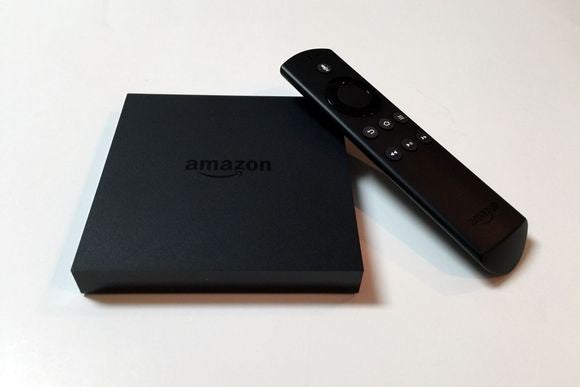 Amazon's 2015 Fire TV isn't so much a brand-new product as it is a touch-up on the original.
The new Fire TV has a faster processor and supports the latest 802.11ac Wi-Fi standard, and it now streams Amazon and Netflix videos in 4K Ultra HD. The optical audio output is gone, but there's now a MicroSD card slot for storing more apps and games. The new Fire TV is otherwise the same as the original from 2014, with the same price, size, remote control, and software features.
That's probably why Amazon has replaced the old model with the new one, rather than selling both. It allows a simpler decision for anyone who wants a media streamer that puts Amazon content front-and-center: Don't want to deal with the slower and cheaper Fire TV Stick? The Fire TV is the box to get.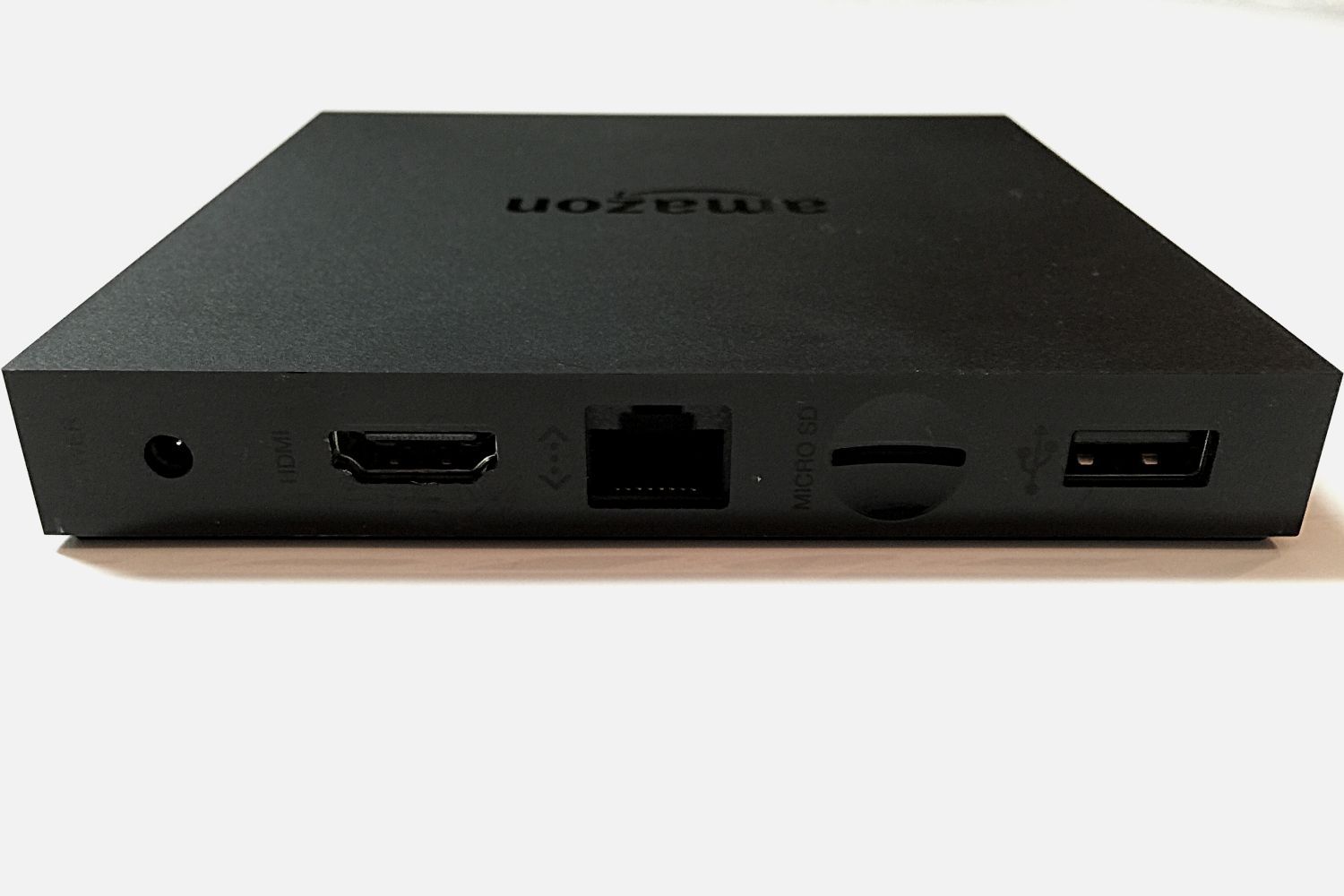 The new Fire TV replaces optical audio output with a MicroSD card slot. Credit: Jared Newman
4K double-play
Processor power was never a problem with the original Fire TV, so for streaming purposes, the new chip mainly serves to support 4K Ultra HD playback. Provided you have a 4K TV with an HDCP 2.2-enabled HDMI port, along with a fast Internet connection (Amazon recommends 15Mbps), you can stream Ultra HD content from either Amazon Video or Netflix. The Fire TV even labels Ultra HD content from Amazon video on the home screen, so you can quickly jump in.
Compared to other 4K streamers, such as the Roku 4, the Fire TV's catalog is as basic as it gets. You can't stream YouTube in 4K, nor can you watch 4K videos on networked storage devices via Plex. Services that support 4K rentals, such as Vudu and M-Go, aren't available, either, which means you're stuck buying Ultra HD videos at full price from Amazon's a la carte store.
Don't hold your breath for this situation to change: Even if other apps wanted to support 4K, Amazon isn't letting them, with the exception of Netflix. (This may be because 4K apps must change the TV's output resolution from 1080p to 2160p, and Amazon wants to control which apps have access to this capability.)
Granted, the benefits of 4K are more hype than substance in my experience. On my 70-inch Vizio 2015 M-Series television, I've struggled to convince myself that Ultra HD creates a noticeable difference compared to a 1080p HD signal. The Fire TV's saving grace, then, is that 4K is a standard feature, not something that requires a more-expensive version of the hardware.