Yamaha joins all-in migration to the public cloud
Seeking to shift IT staff away from maintenance tasks to focus on innovation, Yamaha has dropped its hosted data center in favor of AWS.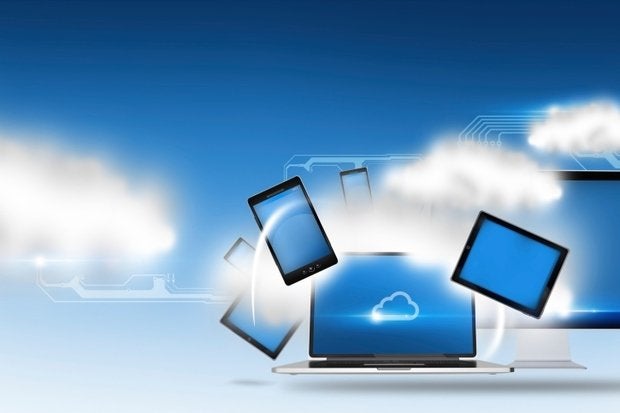 Credit: Thinkstock
Yamaha Corporation of America, maker of musical instruments and high-end audiovisual gear, has joined the ranks of mid-size enterprises leaving their data centers behind and going all in with public cloud infrastructure ¹ well, almost. Its Oracle ERP and Cisco voice system remain on-premises for now.
"All of our infrastructure was in a data center hosted by AT&T," says Vimal Thomas, vice president, Information Technology Division, Yamaha. "All the hardware belonged to us. They provided the data center and put our systems in place."
But at the end of 2012, Thomas decided something needed to give. It's true that his team was wasting budget buying 30 percent more capacity than was needed or used so as to guarantee performance and uptime, but it was the cost in staff that Thomas says hurt the most.
"We really need our IT people spending 70 percent of their time on new initiatives and only 30 percent on routine maintenance activities, yet that wasn't happening," he says.
The established Yamaha strategy when it came to servers and infrastructure is that the company wouldn't buy anything, Thomas explains. Instead it leased everything. The servers were largely on a 30-month cycle, though some of the network gear was on a five-year lease. But with nearly 200 servers, Yamaha had to dedicate about 1.5 IT professionals a month just to cycling old servers out of the data center and new servers in, as well as keeping its servers maintained with patches and updates.
"In late 2012, we sent out an RFP for outsourcing the whole process to somebody else," Thomas says. "The quotes that we got back to do what we were doing were huge. It was too much for us to bear. We had to come up with a different option."
Time for the Cloud
Yamaha decided that its best option was to move its environment to a cloud infrastructure-as-a-service (IaaS) provider. It sent out another round of RFPs to six cloud providers. After six to eight months of evaluation, Yamaha decided Amazon Web Services (AWS) was the only provider that met its needs. That was all well-and-good, but Yamaha also lacked experience in the process of lifting its entire infrastructure and migrating it to the public cloud. It needed expert help, and Thomas also wanted a partner that could manage the environment after the migration.
Yamaha chose 2nd Watch as its partner. 2nd Watch is an AWS Premier Consulting Partner with more than 75,000 instances under management across hundreds of partners. 2nd Watch is also no stranger to "lift and shift" migrations: It was the company that helped Condé Nast abandon its data center in favor of AWS earlier this year.