Will new accounting rule slow adoption of cloud computing?
Yes, says one buyer, who can no longer write-off upfront project fees that can run into the millions.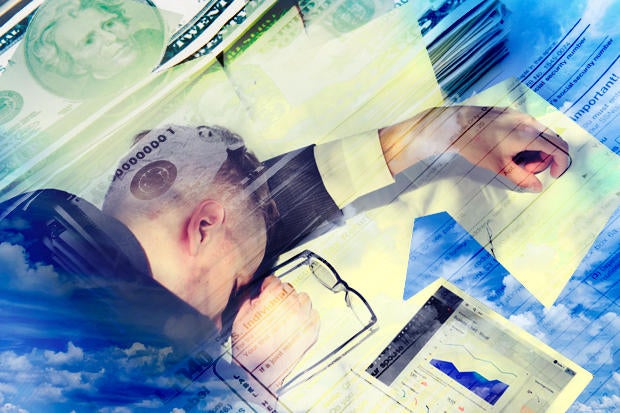 The Financial Accounting Standards Board (FASB) changed a rule in December that will make it harder to capitalize the cost of cloud set-up and implementations expenses, a change that may encourage some enterprises to opt instead for traditional on-premise software.
The FASB Accounting Standards Update to "Intangibles – Goodwill and Other – Internal-use Software (Subtopic 350-40)" addresses "Customer's accounting for fees paid in a cloud computing arrangement." And while the update didn't set out to address how to account for cloud migration costs, the new rules, combined with the FASB's decision "not to provide additional guidance on the accounting for upfront costs," will mean enterprise shops can no longer depreciate some fees involved in a cloud migration.
Hugo Vasquez, Deputy CIO and VP of Technology and Services for AES, a Fortune 200 global power company, said prior to the change his company was able to capitalize the cost of a cloud migration project and write off that investment over three years. "Now with the new rules, the project itself cannot be capitalized," Vasquez says.
How big a deal is that? Vasquez says AES last year migrated to Workday's cloud-based human resources tool. "We were able to capitalize around $4.46 million to implement the project, which went live at the beginning of this month. Our integrator was Deloitte, and we capitalized those costs and the labor of our own people, so we had an incentive to move forward with a cloud solution. But today I couldn't capitalize that $4.46 million. And that change is resulting in a reduction in projects in our company to move to a cloud computing model."
Google, one of many companies that commented on the suggested change before it went into effect Dec. 15, agreed that the shift will dampen interest in cloud computing services. In a comment letter to the FASB submitted by Google, Director of Finance Amie Thuener wrote: "We believe that the Proposed Standard could result in a disincentive to purchase hosted cloud computing arrangements if companies interpret the wording … to mean that implementation costs should be expensed as incurred" (versus capitalized and depreciated).
A host of other large companies, from Visa to Salesforce to Groupon, also weighed in on different aspects of the rule change, collectively suggesting, at the least, that more work needs to be done on this specific issue, say nothing of the larger question about how to account for cloud services going forward.
The intent of the change
The FASB Accounting Standards Update in question set out to clarify the rules because "existing GAAP (generally accepted accounting principals) does not include explicit guidance about a customer's accounting fees paid in a cloud computing arrangement." (FASB sets the accounting rules for public companies that the Securities and Exchange Committee enforces.)