Why private clouds will suffer a long, slow death
While private cloud proponents have spent the last five years focusing on getting their IaaS offerings working, Amazon, Microsoft and Google have moved way beyond core computing services. And you don't have to strain to hear the death knell sounding for the private cloud.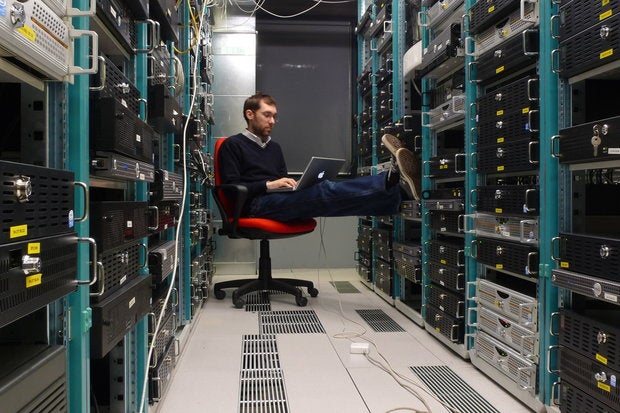 A couple of weeks ago Amazon announced its quarterly numbers. As has been the case over the past year or so, the numbers looked good. Really good. Derided for years as a profitless company propped up by investor largesse, Amazon grew its revenues by 31 percent, from $23.9 billion to $30.4 billion, while profits leapt 832 percent, from $92 million to $857 million.
Most of the profit came from AWS: on $2.88 billion in revenues, AWS reported $718 million in operating income. In Q216, AWS grew 58 percent year over year (YoY), down slightly from Q1's 64 percent, but still healthy. As I wrote earlier this year, AWS's curious failure to align with Amazon's overall low-margin approach to pricing indicates that it is deliberately keeping prices high to avoid further increasing customer demand. Said another way, AWS's growth is governed by capacity, not customer demand — which means we can expect it to continue its 50 percent growth rate for the next several years.
Azure is a bit tougher to figure out. Microsoft claims its cloud business is over $10 billion, but that includes services like Office 365. The company does say that Azure is growing 120+ percent. But it's hard to say how much of that $10 billion is Azure proper. The Register says Azure revenues were about $800 million in the quarter ending June 30. To be conservative, we could dial that back to around $550 million per quarter, or around $2.2 billion for the year.
If one accepts that AWS is going to continue growing at around 50 percent over the next several years, with Azure continuing its triple-digit pace during the same period, what does that end up looking like by 2020? Here is a chart:
AWS and Azure Revenues 2016 - 2020
If their growth continues as predicted, the two cloud giants will end 2020 at around $96 billion in total revenues — just shy of the magic $100 billion mark. Of course, you can quibble with the total — maybe it will only be $80 billion — but no one has clearly stated any rationale as to why the underlying growth figures for AWS and Azure will drop, and that's the only reason their cloud revenues won't be north of $75 billion by the end of 2020.
The other relevant number? Private cloud, which is not setting the house on fire.
Analyst firm Wikibon believes that no vendor is making more than $100 million via OpenStack. If that's anywhere near true, the sum total of all vendors has to be less than $2 billion.