Upthere hands-on: Promising sync-free cloud storage for Mac, iPhone
Currently in public beta, Upthere is a sync-free cloud storage service for photos, videos, music, and just about anything else on OS X, iPhone, or Android.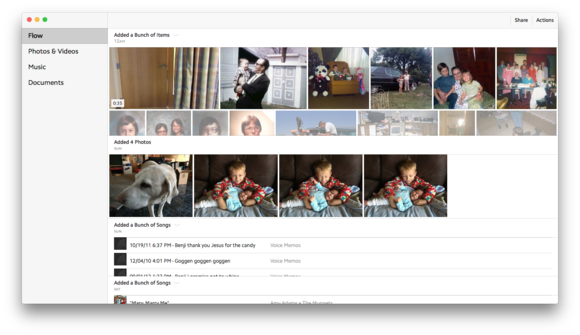 Upthere Home for Mac consolidates all current and past activity into a single Flow view where users can see what's being added or shared.
Can it compete?
As the latest contender to the cloud storage throne, Upthere is off to a promising start. Mac uploader bugs aside, the service is quite polished for a beta, and sharing content is about as frictionless as it gets. But the verdict is still out on how much it will cost, and whether consumers want to entrust their content to yet another fledgling startup.
Previous Page 1 2 3