University CIO calls on cloud phone service
Georgetown University's move to the cloud comes as part of a telecommunications strategy shift aimed at lowering costs while embracing technologies for its digital shift.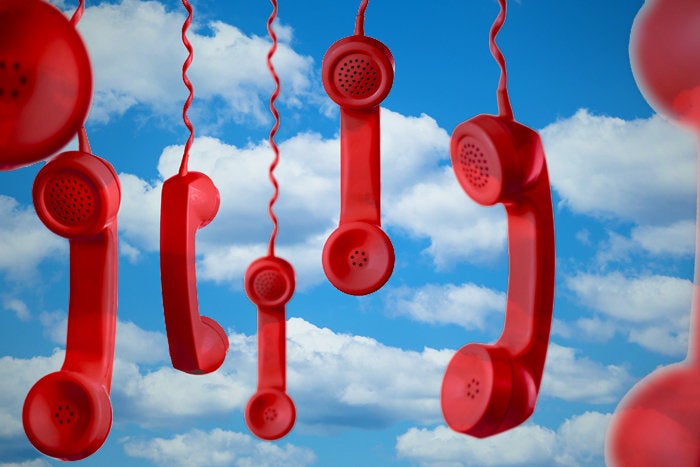 Georgetown University is testing a cloud phone service intended to replace its 25-year-old system, which would cost millions of dollars to replace. The move, part of a broader telecommunications infrastructure overhaul, advances the private university's plan to migrate to consumer-friendly cloud and mobile software, says CIO Judd Nicholson.

Georgetown University CIO Judd Nicholson. Credit: Georgetown University
"The expectations of customers have changed," says Nicholson, who became CIO last October after a stint as interim CIO. "If you can build an IT stack that lets you ride the wave of the technology changes in the consumer space then you're providing far more value to your customers."
Cloud software that mimics telephone capabilities is a popular choice among organizations seeking to help employee collaborate with colleagues and customers anywhere and from any device. Such software also costs less than traditional telco stacks, a crucial factor for institutions whose financial constraints require them to streamline business operations while improving service delivery.
Cloud calling and collaboration
Georgetown is piloting such a product from Dialpad, whose application is accessible on the desktop via Google's Chrome browser and iOS and Android devices. The app includes a software phone interface featuring call recording, mute, hold, add and dialpad buttons, as well as texting and video messaging. The software also integrates with Google's Apps for Education suite, which Georgetown faculty and students use for email, document editing and collaboration. The Dialpad-Google partnership makes it easier for users to connect via Gmail, look up contacts and share calendars, Nicholson says.
Moving calling capabilities to the cloud marks a shift from traditional PBX network systems, which required significant outlays of capital, people and other resources, Nicholson says. But it also aligns more closely with Georgetown's distributed workflows. As faculty and students conduct more of their coursework and research outside the classroom, they need the flexibility to connect with each other and their peers from any device.
Dialpad serves as a private option for faculty who want to keep in contact with students without giving out their personal cell phone numbers, Nicholson says. "Digital natives have expectations and the faculty wants to work with them and are open to considering technology as an integrator or differentiator," Nicholson says.
Georgetown is currently testing the software with 200 faculty and staff in two departments, a deliberate approach as the school overhauls its telecommunications systems. Georgetown inked a $27.5 million deal with Verizon Communications to upgrade the university's networking, Wi-Fi and fiber infrastructure, which Nicholson says will provide the proper connectivity and bandwidth the university requires.